Branch Howard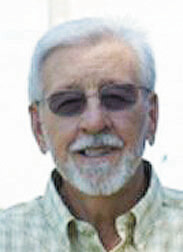 Branch Howard, 90, of Versailles passed away at 4:45pm, Sunday, July 17, 2022 at his home. He was born at Jackson in Breathitt County, Kentucky on July 9, 1932 the son of Branch and Eva Howard. He was married to Gladys Couch on August 10, 1979 and she survives.

Other survivors include five sons Gale (Sandy) Howard of Versailles, Johnny Howard and Mike Burnett both of Holton, Sean (Christina) Burnett of Sicily, Italy, and Mike (Jane) Webb of Seymour; daughter-in-law Victoria Howard of West Alexandria, Ohio; 13 grandchildren and 11 great-grandchildren. He was preceded in death by his son Branch, his parents, his brother Hayes Howard, and his sisters Dosha and Belle.

Mr. Howard was a 1951 graduate of Holton High School where he excelled in basketball and track. He was an area supervisor for Hoosier Energy for over 30 years and was a lineman and a member of the IBEW for over 60 years. His early work days took him to St. Louis where he helped in working on the St. Louis Arch. Branch was a USAF Veteran and was a member of the Versailles American Legion. He was also a founder and former member of the East Enterprise Beagle Club in Switzerland County.

Funeral services was held on Thursday, July 21 at 3pm at the Stratton-Karsteter Funeral Home in Versailles. Burial was held in the Tanglewood Cemetery with military rites by the Versailles American Legion. Visitation was held on Thursday beginning at 1pm. Memorials may be given to the Tanglewood Cemetery in care of the funeral home.