Carmel "John" Lee Roark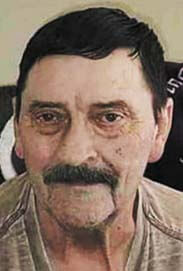 Carmel "John" Lee Roark, age 76 of North Vernon passed away on Sunday January 15, 2023 at Columbus Regional Health. John was born in Letcher County, Kentucky, the son of the late Lue and Arnie (Caudill) Roark on November 27, 1946. 

John had various jobs throughout the years, spending several years working building Uni-Goose Hitches outside of Osgood. He retired from Arvin Automotive in North Vernon. 

He enjoyed all aspects of life, whether it be racing, woodworking, fishing or playing a game of corn hole. When he was at home you could bet on the western movie playing in the background.

John will be missed by wife Linda Roark, sons; Terry (Stacy) Roark, Tony (Joann), and Jerry (Latasha) Roark, daughters Debbie Hamilton and Wendy (Tracy) Blodgett, brothers; James (Dana) Roark, Joe (Debbie) Roark, Mark (Theresa) Roark, and Richard (Betty) Leach, sisters; Tina (Jim) Wingate, Bonnie (Bo) Kieffer, and Martha Hamans, several grandchildren, numerous great grandchildren, along with several niece and nephews. He was preceded in death by his parents, brothers Harley and Charles, and sisters; Lola Roark, Ola Simon, Dana Craig, Eula Sizemore, Ana Mae Ahaus, Thelma Osborne, Georgia Sparks and Bonita Hamilton. 

Funeral services will be held graveside on Thursday January 19, 2023 at Little Memories Cemetery in Sunman at 1:00 pm. Memorials can be given to the cemetery in care of the funeral home. Online condolences may be placed at Nealsfuneralhome.net

To send flowers to the family or plant a tree in memory of Carmel "John" Lee Roark, please visit our floral store.