Carolyn "Gert" Lee Brown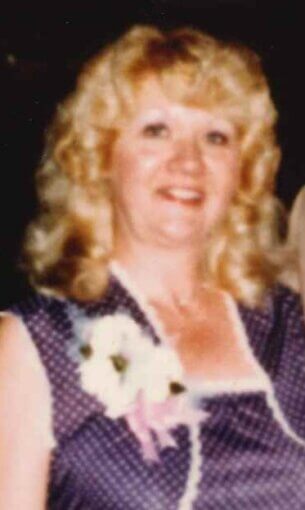 Carolyn "Gert" Lee Brown, age 81 passed away Monday May 9, 2022 surrounded by her family. She was born on June 18, 1940 the daughter of the late Marshall and Virginia (Carrico) Kenney in Indianapolis, Indiana.

She had attended high school in Indianapolis upon completion she entered the workforce. While waiting tables in the family restaurant, a regular visitor caught her attention. On Halloween Day in 1977 she would marry James "JC" Brown. They would have been celebrating their 45th anniversary this fall. They lived in Indianapolis at first, then spent 7 years in Fort Myers, Florida. While in Florida, Carolyn obtained her cosmetology license and worked in a nail salon. She had also obtained her permit to drive a semi and spent numerous trips traveling with JC They returned to Indianapolis before moving to Delaware in 2003. They had moved to Morristown a few years ago. Gert was known to love to shop. She would venture to the grocery store every couple days, enjoyed walking around Kohl's, and always looked for the next good deal. When she took you a ride, it was common for her to exceed the speed limit. She was easy going and just went with the flow.

She was be dearly missed by husband James, son Steven (Pamela) Powers, daughters Robin (Frank) Davis and Shannon (Mike) Carman, sisters Judy File and Becky Wuest, 12 grandchildren and a houseful of great grandchildren. She was preceded in death by son Rodney Powers, her parents, brother Chuck Keeney, and sister Patricia Fox.

Visitation will be held on Friday May 13, 2022 from 1-3 pm. at Neal's Funeral Home in Osgood. Funeral services will be held at 3 pm. Friday with burial following at New Marion Cemetery. Memorials can be given to Arlington Christian Church in care of the funeral home. Online condolences may be placed at Nealsfuneralhome.net.