Charles "Bill" Gloyd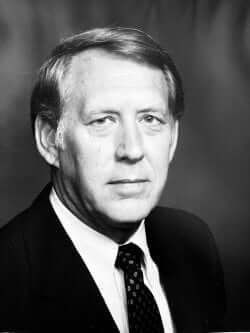 Charles "Bill" Gloyd, 86, recently of Versailles, long-time resident of Osgood, passed away at 10:57pm, Thursday, August 12, 2021 surrounded by family at his home. Bill was born in Charleston, West Virginia on April 13, 1935, the son of Oran and Ruth Baylor Gloyd. He is survived by his wife of 65 years, Sandra (Kelso) Gloyd.

Surviving children are daughter Jerri Gloyd of Versailles, daughter Beth (Tim) Scanlon of Ligonier, Pennsylvania, son Steve (Debbie) Gloyd of Osgood and daughter Carol (Mark) Jordan of New Paltz, New York. Bill and Sandra's seven grandchildren are Eric Gloyd of Chicago, Meghan Scanlon of Pittsburgh, Conor Scanlon of Portland, Oregon, Erin (engaged to Logan Alloway) Gloyd of Indianapolis, Kaya Jordan of Santa Monica, California and William Jordan and Adi Jordan both of New Paltz, New York. Bill is also survived by his sister Marjorie (Norman, deceased) Crum of Milwaukee. Bill was preceded in death by his parents, his daughter Lisa, and his brother Larry Gloyd and sister-in law Del Gloyd.

Bill was a 1953 graduate of Osgood High School and attended Hanover College for one year before joining the US Army in 1956. Bill and Sandra married that same year and Sandra joined Bill in Nuremberg, Germany where he was stationed until 1958. Bill took pride in a job well done from an early age. As young boys, Bill and lifelong friend John Ward shared a paper route. While working at Pemberton's Service Station, Bill was the last person to deliver ice to homes in Osgood. He began working in his parents' hardware store in Osgood as a young boy and returned to Gloyd Hardware upon discharge from the army. This family business formed a strong foundation for a career in the hardware industry. He advanced his career with Van Camp Hardware in Indianapolis as a salesman on the road. This led to his founding of Gloyd Sales Inc. which he operated as a manufacturers' representative until his retirement in 2012. Bill was dedicated to his community. Throughout his life he served on several boards and committees and spearheaded projects. Bill served on the Jac-Cen-Del School Board, the Ripley County Bank Board of Directors, the Greendale Cemetery Board, as Center Township Trustee, The OHS Alumni Committee and the Osgood Beautification Committee. He was a member of the Osgood United Methodist Church, Osgood Masonic Lodge, Osgood Fire Department, Osgood Civic Club, and the Ripley County Historical Society. Along with his wife Sandra, and Doug Thayer, he was a founding member of the Osgood Historical Museum. Bill loved his family and his country. He especially enjoyed providing an experience of history through travel with his young children and then grandchildren.

Funeral services will be held on Wednesday, August 18th at 11am at the Osgood United Methodist Church with Reverend Steve Allen officiating. Burial will be in the Greendale Cemetery. Visitation will be on Tuesday from 5pm to 8pm at the Stratton-Karsteter Funeral Home in Versailles and from 10am until time of services Wednesday at the church. Memorials may be given to the Osgood United Methodist Church or the Greendale Cemetery in care of the funeral home.