Charles E. Baurley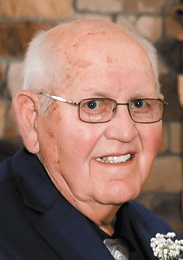 Charles E. Baurley, 77, of Versailles passed away Saturday, January 9, 2021 at the Kings Daughter's Hospital in Madison. He was born at home near Rexville on March 19, 1943, the son of William and Eva Gigerich Baurley. He was maried to Lynn Geisler on October 14, 1967 and his wife of 53 years survives. Other survivors include three daughters, Tammy (Chris) Linville of Osgood, Amy (Edward) Rodriguez and Lisa Baurley, both of Versailles; 4 grandchildren and 2 great-grandchildren; two brothers Robert (Bernie) Baurley of Versailles and Ray (Linda) Baurley of Milan; one sister Doris (Ed) Korte of Clarksville; his mother-in-law Joan Geisler of Versailles. He was preceded in death by his parents, infant son John, brother George and his sister Carol Ann Baurley.

Mr. Baurley was a 1961 graduate of New Marion High School. He received his BS degree in education from Hanover College in 1965 and his Masters Degree from Indiana University in 1969. He began his teaching career at New Marion High School, where he taught for one year and coached basketball. He then spent the next 39 years teaching business at South Ripley and in the early years did some junior varsity coaching as well. For most of the community, he was simply "Mr. Baurley," a very respected member of the teaching community. After school, he enjoyed his farm and his cattle and always found time for his favorite hobbies of fishing and hunting. Charles was a lifelong member of the St. Magdalene Catholic Church in New Marion and upon its closing became a member of the Prince of Peace Catholic Church in Madison.

Mass of Christian Burial will be held at 10:00 a.m., Thursday, January 14, 2021 at St. Patrick's Catholic Church in Madison. Burial will be in the St. Magdalene Cemetery in Madison. Visitation will be held on Wednesday, January 13, 2021 from 5:00 p.m. to 8:00 p.m. at the Stratton-Karsteter Funeral Home in Versailles. Memorials may be given to the St. Magdalene Cemetery or the South Ripley Classroom Teachers Scholarship Fund in care of the funeral home.