Christopher Lee Thomasson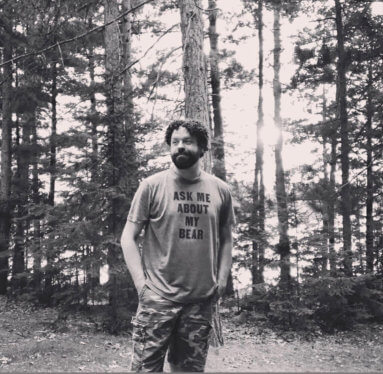 Christopher Lee Thomasson, 45, passed away on Monday night, January 31, 2022 at his home in Brooklyn, NY. Chris was born on October 25, 1976 in Bowling Green, Kentucky, son of Bobby Owen Thomasson and Reita Ann Thomasson. Christopher graduated in 1994 from Jac-Cen-Del High School in Osgood, IN. He attended the University of Kentucky in Lexington, KY and graduated with an undergraduate degree in Theater in 2001. From there, Chris went to Brooklyn College in Brooklyn, NY to obtain his Master of Fine Arts degree in directing.

Christopher leaves behind his girlfriend, Megan Kennelly of Brooklyn, NY, his mother, Reita Ann Thomasson of Bowling Green, KY, brothers Kevin (Glenda) Thomasson of Moores Hill, IN, Keith Thomassson of Versailles, IN and Clark (Pamela) Thomassson of Eau Claire, WI, Adam Miller (Carrie Blake) of Brooklyn, NY. One Aunt, Bernice Keown of Florida, numerous nieces, nephews and cousins.

Christopher was preceded in death by his Grandparents, Byrnes (Dorothy) Clark of Russellville, KY, Richard (Hattie) Thomasson of Guthrie, KY, Father, Bobby Owen Thomasson of Osgood, IN and Sister, Kimberly Ann Jacobsen of Sacramento, CA.

Christopher has such a zest for life. His energy, enthusiasm and positive attitude radiated light wherever he went. He never met a stranger. His smile was infectious.
Christopher was a small-town boy, but after moving to New York, he loved the big city and the opportunities that lay ahead, so he then decided to make Brooklyn his home.

At present, Christopher worked as Overnight Camp Director under Riel Peerbooms at Trail Blazers Camp in Brooklyn, NY and Montague, NJ. Prior to that, he was Associate Director under Denny Rosen at Camp Ojibwa for boys in Eagle River, WI for 19 years. While doing all this, Christopher also spent 10 years as Holiday Operations Manager at Macy's Santaland in New York City and 10 years as Associate Artistic Director at Boomerang Theatre Company. He loved the theater and traveling. He also loved a good bourbon and a fine cigar with friends and family. He played his guitar almost every day, but his passion was the kids at the camps where he worked and all the friends he had made in his lifetime.

Family and friends may gather from 3:00 – 5:00 p.m. (Central Time) on Tuesday, February 15, 2022 at Young Funeral Home. A short service will follow at 5:00 p.m. A meal will be provided afterwards at a location to be determined. Young Funeral Home has been entrusted with arrangements, 1600 Nashville Road, Russellville, KY 42276, (270) 726-4150. Memorials may be given to the funeral home in honor of Christopher to Trail Blazers Camp or Camp Ojibwa for Boys.