Clifford Nathan Giltner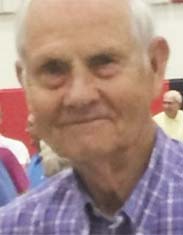 Clifford "Cliff" Nathan Giltner, age 93, passed away peacefully at his home in Bright, Indiana, with his loving family surrounding him, on Tuesday, January 17, 2023.

Cliff was born to Hallie and Nellie (Adams) Giltner on March 20, 1929 in Madison, Indiana. He graduated from Milan High School in 1947 and served as an American War Veteran in the United States Army. He married his sweetheart, Suzanne Miller, on June 11, 1955 at St. John's Catholic Church in Osgood, Indiana. He earned a Bachelors degree in Secondary Social Studies Education and a Master's degree in Administration at Indiana University in 1957. Over his living years, Cliff served as a member of the Lawrenceburg Elks Club, Bright Lions Club, Dearborn Hills United Methodist Church, and Tri Township Water Board. He was a beloved coach and Government teacher at Bright High School and North Dearborn High School coaching basketball, baseball, track, and cross-country. He ended his long career as an educator at East Central High School where he served as Athletic Director and Assistant Principal. Cliff also sold insurance for Franklin Life and Midland Insurance.

He is survived by his loving wife of 67+ years, Suzanne Giltner, their four children and 13 grandchildren listed with their parents: Lucinda (Doug) Campbell, Jeremy (Brandon) Campbell, Megan (Corey) Kestermann, Brandon Campbell, and Alex (Mary-Kate) Campbell; Rick (Pat) Giltner, Jacob Giltner, Ryan Giltner, and Aaron Giltner; Caroline (Ted) Clark, and Emma Clark; and, Beth (Don) Sizemore, Jeff (Sarah) Sizemore, Chase Sizemore, Katie Sizemore, Adam Sizemore, and Meredith Sizemore. Also surviving are his six great-grandchildren: Siena, Abel, and Silas Sizemore, River and Reign Giltner, and Lucy Okes.

Cliff was preceded in death by his grandson Derek Giltner, his parents Hallie and Nellie Giltner, brothers Herbert Giltner, Jewel Giltner, Carl Giltner, and David Giltner, and sisters Helen Wilson, Rachel Williams, and Mary Whitham.

A visitation was held on Friday, January 20, 2023 from 10:00 a.m. until the time of funeral services held at 1:00 p.m., all were at Dearborn Hills United Methodist Church, 25365 Stateline Road, Lawrenceburg, Indiana 47025. Burial was held at Cliff Hill Cemetery, East Second North Street, Versailles, Indiana 47042 with military honors conducted by The Southeastern Indiana Honor Guard.

In lieu of flowers, donations may be made in memory of Cliff Giltner to either Loving Hearts Hospice & Palliative Care or the Cliff Giltner Memorial Scholarship in care of the funeral home.