Dan Mulford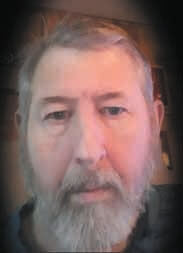 Dan Mulford, 70, of Napoleon passed away at 11:30pm, Sunday, August 14, 2022 at his home. He was born in Batesville on May 15, 1952 the son of Joseph and Sylvia Augustine Mulford. He began his journey with his wife Judy Bultman 28 years ago and she survives.

Other survivors include one son Danny Mulford of Napoleon; two daughters Lacie (Steve Schrepfer) Johnson and Stacie (Mike) Davis both of Napoleon; 4 grandchildren Keagan Williamson, Avah Schrepfer, and Lathan and Kaisan Davis; one sister Kathy Brown of Versailles; his mother-in-law Mary Bultman of Napoleon; brother-in-law Wayne Peace of Osgood; his uncle Jim Mulford of Elrod, his aunt Mariann Weaver of Franklin, and several nieces and nephews. He was preceded in death by his parents, and his sisters Mary Mulford and Barbara Peace.

Mr. Mulford was a 1970 graduate of Jac-Cen-Del High School. Dan's working career spanned many years, working as a dispatcher for both the Greensburg Police Department and the Ripley County Sheriff's Department. He also was a former employee of The Ranch and the Grub Company, both in Osgood, Bultman Blacktopping, Dave O'Mara Contracting, and had owned and operated the JC Radio Shop in Osgood. He and Judy also owned and operated Southside Spirits in Napoleon. Dan was a member of the Osgood Fire Department for over 40 years where he also served as a First Responder. He was a former member of the Ripley County Local Emergency Planning Commission and a former director for the Ripley County EMA. He was also a member of the Ripley County as well as the National Amateur Radio Clubs. Dan took part in the National Emergency Numbers Association which helped to create the 911 system, was a part of Fallsky.com for weather alerts, and was also an advanced Severe Weather Spotter and Instructor.

Funeral services were held on Thursday, August 18 at 11am at the Stratton-Karsteter Funeral Home in Versailles with Johnny Lohrum officiating. Visitation was on Wednesday from 5pm to 8pm. Memorials may be given to the Osgood Fire Department in care of the funeral home.