Daniel Wallace Smith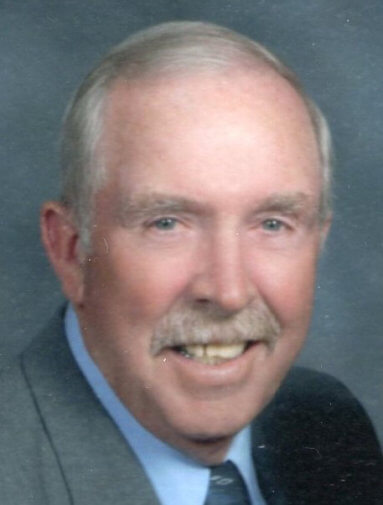 Daniel Wallace Smith, of Batesville, was born on June 11, 1938, a son to Daniel and Daisy Cornett Smith. He served his country in the US Army from 1956-1958 and was in the reserves for four years. He married Marilyn Jansing on September 26, 1959 at St. Mary's of the Rock and together they raised three children. Daniel worked for Monsanto for 35 years until he retired in 1994. He was the Civil Defense Director for Ripley County for eight years. Daniel was a member of St. Mary's of the Rock Catholic Church, the Sunman Rural Fire Department for 34 years, Sunman Area Life Squad for 30 years, and Ripley County Red Cross for 20 years. Daniel loved serving his community. On Sunday, May 9, 2021, at the age of 82, Daniel passed away peacefully at Morning Breeze Healthcare Center in Greensburg.
Those surviving who will cherish Daniel's memory include his wife of over 61 years, Marilyn Smith; two sons, Daivd (Raynell) Smith of Batesville and Brian (Pamela) Smith of Batesville; six grandchildren, Daniel (Erica) Smith, Jacob and Joshua Smith, Nicholas (Rachel) Trenkamp, Heather (Phil) Bennett, and Danielle (Nick) Schomber; nine great-grandchildren, Avery and Owen Smith, Will and Sam Trenkamp, Jack, Addison, Ethan, and Luke Bennett, and Sadie Schomber; five siblings, Bill (Pam) Smith, Gertrude Ammerman, Joe (Paula) Smith, Kathy Sroufe, and Judith Smith; and sister-in-law, Bonnie Smith. Besides his parents, Daniel was preceded in death by one daughter, Lisa Marie; one brother, Kenneth Smith; three brothers-in-law, George Ammerman, Charles Sroufe, and Neil Krandall; and one sister-in-law, Mary Smith.
Friends may visit with the family on Sunday, May 16, 2021, from 3 until 6 p.m. at Cook Rosenberger Funeral Home, 107 Vine Street, Sunman. Mass of Christian Burial will be held on Monday, May 17 at St. Mary's of the Rock Catholic Church, 17440 St. Mary's Road, Batesville, IN 47006 at 10:30 a.m. Masks are recommended, but not required.
Memorial contributions may be directed to Sunman Fire Department, 621 N. Meridian St., Sunman, IN 47041; Sunman Area Life Squad, 403 N. Meridian St., Sunman, IN 47041; or St. Mary's of the Rock Preservation Society/Cemetery, 3027 Peral Street, Oldenburg, IN 47036.
To sign the online guestbook or to leave personal memories, please visit www.cookrosenberger.com. The staff of Cook Rosenberger Funeral Home is honored to serve the family of Daniel Smith.