David "Dave" Lee Adams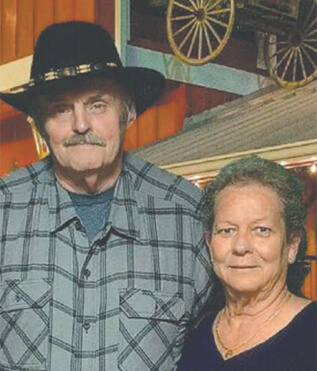 David "Dave" Lee Adams, age 66 of Canaan near Cross Plains passed away late Thursday May 4, 2023 at Manderley Health Campus in Osgood. David was born on August 21, 1956 the son of the late Benny and Louise (Morris) Adams Jr. in Madison, Indiana.

David was a graduate of Switzerland County High School. David worked a few various jobs before finding his true passion. He attended the Police Academy and began his law enforcement career. It would span several years, first working for the Switzerland County Sherriff's Department, then Ripley County Sheriff Department, and finishing his law career as Marshall for the Town of Versailles.

He had grown up on the family farm near Cross Plains and developed a deep love for the outdoors. He enjoyed trap shooting, competing across the Midwest. David had spent several years competing in various barrel races, making friends across the country. He met Nancy Binz in July of 1993 they were united in marriage. The two of them continued their passion together camping, riding horses, and loved traveling to Gatlinburg.

He will be missed by daughters Alesha (Fred) Neal and Rhea Jean (Ben) McAfee, sons Christopher Cook and Raymond (Heather) Cook, sister Susan (Steve) Shackleford of Vevay, granddaughters Olivia and Raelynn and grandson Liam. He was preceded in death by wife Nancy, his parents, and granddaughter Lacy.

Visitation was held on Monday May 8, 2023 from 4-6 pm., at Neal's Funeral Home in Osgood. At the time of Nancy's passing, David had his own health issues and services for Nancy were delayed, therefore at 6 pm. on Monday May 8, 2023 Funeral services were held for both of them. Online condolences may be placed at Nealsfuneralhome.net