David T. Reynolds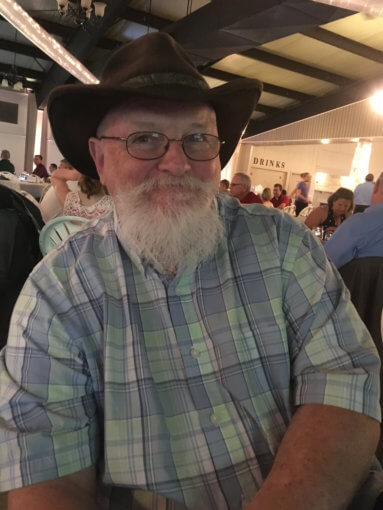 On December 17, 2020, David T. Reynolds, 68, of Holton, passed this life at 5:00 p.m. at Ascension St. Vincent, Indianapolis, with his wife of 41 years by his side.

David was born in Covington, KY, on January 30, 1952. His parents, Cletus and Doris G. Reynolds, preceded him in death. He was married to Karen S. English Reynolds on May 10, 1980.
Survivors besides his wife includes: a son, Derrick T. Reynolds of Greensburg and daughter, Melanie Jo Reynolds Bird of Holton; and four grandchildren. Two sisters: Linda Harris of CA, Patty Oak (Perry) of Moores Hill, a brother, Doug Reynolds of LaGrange, KY, nieces: Dena Burk and Chelsea Dilts, nephews: Garrett Oak, Spencer Oak and Johnathon Wynn and mother-in-law, Margaret English of Holton. He was preceded in death by his parents, step-mother, Bonnie Reynolds and sister, Vanessa Reynolds.

David was a truck driver and route auditor for Coca-Cola for 32 years. After retiring from Coca-Cola, he loved to volunteer at local food pantries. He graduated from Aurora High School in 1970 where he played basketball. He later obtained his real estate license and worked with Massey Realty. He also worked in a mortuary in Florida for a short period of time. He was a cat lover, and enjoyed many playful times with Edmund and Squirt. He loved a sharp looking pick-up truck, the great outdoors, traveling, his family, playing Santa Claus and Christmastime. Most of all he loved the Lord and spent much time in prayer. He was a member of the Hopewell Baptist Church.

A memorial service to honor his life will be held at the Holton Christian Church, Saturday, December 26, 2020 at 2:00 p.m. with Bob McCreary officiating. Visitation will be from 1:00 p.m. until time of service.

Memorials may be made to the family in care of the Stratton-Karstetter Funeral Home, Versailles who handled the arrangements. David's wishes to be cremated were followed and a private burial service will be held at a later time.