David Wayne Bredemeier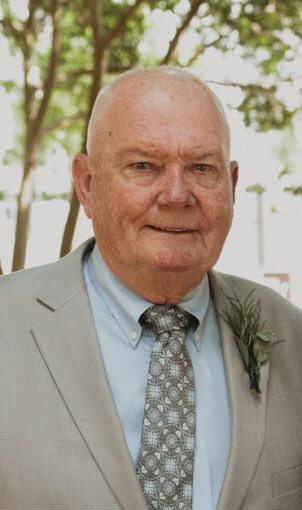 David Wayne Bredemeier, age 77, of Celina, Ohio passed away on Saturday, July 24, 2021 at home with his family. He was born on Oct. 22, 1943 in Batesville, Indiana to the late Letzler and Gertrude (Schindler) Bredemeier. On June 12, 1965 he married Nancy Alexander, who survives living in Celina. He is also survived by two children; his daughter Angie McLaughlin of Montezuma, his son and daughter-in-law Steven (Pam) Bredemeier of Columbus, four grandchildren; Connor McLaughlin, Erin (Charlie) Duble, Ethan Bredemeier and Henry Bredemeier and his brother and sister-in-law Richard (Nancy) Bredemeier of Atwater.

David graduated from Jac-Cen-Del Highschool in Osgood, Indiana with the Class of 1961 and received his Bachelors Degree of Animal Science from Purdue University in 1965.
He retired from Purina Mills after forty-five years of service as a District Sales Manager. During his retirement he was a consultant for Prime Foods in Southern Indiana managing contract egg production in Mercer County. David was a member of the St. John Lutheran Church in Celina, a member of Delta Sigma Phi Fraternity and the Celina Eagles Aerie #1291.
He was very active with the C.A.L.L. Food Pantry in Celina in which he was instrumental in collecting egg and pork product donations. David loved to travel and wintered in Arizona. He was an avid Reds fan and enjoyed spending time with his friends and family.

Funeral services will be held at 10:30 a.m. on Saturday, July 31, 2021, at the St. John Lutheran Church in Celina, with Rev. Jeff Gramza officiating. Graveside services will be held on Sunday, Aug. 1, 2021 at the Adams Lutheran Cemetery, 9733 N Adams Church Rd, Batesville, IN 47006, with Rev. Tamara Keen officiating. A visitation will be held from 5-8 p.m. on Friday, July 30, 2021 at the Lehman-Dzendzel Funeral Home and an hour before services on Saturday at the St. John Lutheran Church. Memorial contributions may be made to the C.A.L.L. Food Pantry 420 Brandon Ave. Celina, Ohio 45822, St. John Lutheran Church 1100 N. Main St. Celina, Ohio 45822, or EverHeart Hospice 230 W. Main St. Coldwater, Ohio 45828. Condolences may be shared on-line with the Bredemeier family at LehmanDzendzelFH.com.