Deborah "Debbie" Kay
(Bryant) Abbott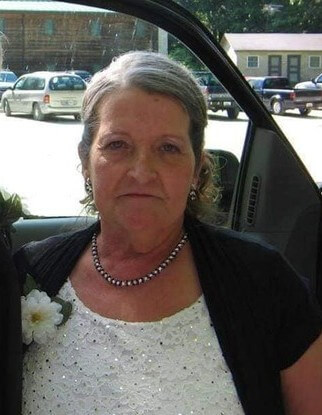 Deborah "Debbie" Kay (Bryant) Abbott, age 64, Osgood passed away on Saturday February 26, 2022 in Greensburg, Indiana. She was born in Cleves, Ohio on July 9, 1957 the daughter of the late Dorothy and Walter Bryant Sr.

Debbie grew up in the Guilford community. In the mid 1970s she met Mike Abbott and they were married April 30, 1977. She started working to help provide for her family and held various jobs over the years. Her favorite job was that of being a mom. She enjoyed spending time with her family, playing bingo, going to the casino, dancing, watching crime shows on tv and listening to gospel music.

She is survived sons; Phillip (Kelli) Dabbs, Craig (Lora) Dabbs, Michael Abbott Jr., and Aaron (Kayla) Abbott, daughters; Philimena Dabbs, Michelle Berglund, Deborah (Josh) McKittrick, and Tiffany Rudolf, 18 grandkids, and 10 great grandkids, sisters Hope Denison and brother James Bryant. She was preceded in death by her husband Mike, her parents, grandchildren Michael Dale Abbott III and Jayden Lee McKittrick, brothers; Lehman, Donald, Joe and Walter Bryant Jr., and sisters Sandra Smith, Susan Duckworth, Della Lozier.

Visitation will be held on Wednesday March 2, 2022 from 10-12 pm., at Neal's Funeral Home. Funeral services will be held also on Wednesday at 12 pm. Burial will follow at Greendale Cemetery outside of Osgood. Online condolences may be placed at Nealsfuneralhome.net.