Doris Gwendolyn Smith Tittle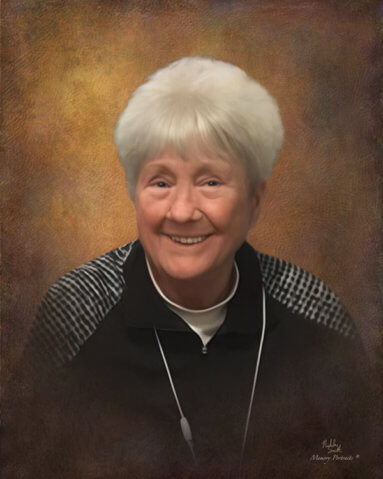 Doris Gwendolyn Smith Tittle, age 84, of Canaan, Indiana entered this life on February 23, 1937 in Oneida, Tennessee. She was the loving daughter of the late Barney Byrd and Emma Terry Smith. She was raised and schooled in Tennessee and on May 14, 1955 she was united in marriage to David Lee Carpenter. This union was blessed with two sons, Wade Alan and Bryan Lee and a daughter, Karen Anita. She moved to Clinton, Indiana in 1955. She moved to the Canaan area in 1997 to be near her daughter. On December 9, 2012 she was united in marriage to Marvin Earl Tittle at the Milton Christian Church in Milton, Kentucky by Preacher Clifton Hartley. She was a homemaker and was a member of the Milton Christian Church. She enjoyed yard work, gardening, and being outdoors. She was a devoted wife, loving mom and grandma. Doris died on Thursday, August 19, 2021, at 2:00 a.m. at the River Terrace Health Campus in Madison, Indiana.

Doris will be missed by her loving sons, Wade Alan Carpenter of Versailles, Indiana, Bryan Lee Carpenter and his wife Kim of Sunman, Indiana; her loving daughter, Karen Anita Hartley and her husband Clifton of Canaan, Indiana; her loving grandchildren, Charles Hartley, Chris Howson, Kenneth, Daryl, Trisha, Adam, Ryan, and Wade Carpenter, Jr.; her many great grandchildren; several nieces, nephews and other relatives. She was preceded in death by her father, Barney Byrd Smith, her mother, Emma Terry Smith, her brothers, Estele, Arlo, Bradley, William, Marvin, Osmond, and Esmond Smith, her sisters, Reva Thomas and Barnie West, her great grandchild, Damian Hartley, her first husband, David Lee Carpenter who died on July 31, 2002, her second husband, Marvin Earl Tittle, died January 15, 2018, and her daughter in law, Sandy Carpenter.

Funeral services were conducted Monday, August 23, 2021, at 11:00 a.m., by Bro. Clifton Hartley at the Morgan & Nay Funeral Centre, 325 Demaree Drive in Madison, Indiana. Interment followed in the Salem Cemetery near Cross Plains, Indiana.

Friends visited Sunday from 4:00 p.m. – 7:00 p.m. and Monday from 10:00 a.m. until the time of service at the Morgan & Nay Funeral Centre, 325 Demaree Drive in Madison, Indiana. Memorial contributions may be made to the Milton Christian Church or the Salem Cemetery. Cards are available at the Morgan & Nay Funeral Centres of Madison and Hanover. Online condolences, remembrances and memorials can be left at www.morgan-nay.com.