Dorothy A. Meyer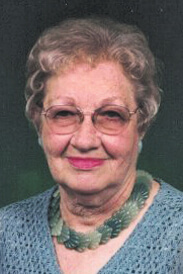 Dorothy A. Meyer, 90, of Dewberry passed away at 11:40pm, Friday, July 22, 2022 at her home. She was born near Brookville in Franklin County on April 4, 1932 the daughter of Edwin and Sophia Braun Gesell. She was married to Paul Meyer on July 29, 1961 and her husband of 60 years survives.

Other survivors include two sons David (Kim) Meyer of Lebanon, Ohio and Steve Meyer of Madison; one daughter Diane (Ken) Adkins of Cincinnati; 8 grandchildren and 13 great-grandchildren; two brothers Clifford (Sylvia) Gesell of Sunman and Lewis (Donna) Gesell of Brookville. She was preceded in death by her parents and her daughter-in-law Diane Meyer.

Mrs. Meyer was a 1950 graduate of Brookville High School and attended secretarial school in Cincinnati. She was a former employee of Batesville Casket Company. Dorothy also did cleaning services in the Versailles area, working at the Ripley County Court House, local offices, and also cleaned at area funeral homes. Dorothy was a member of the St. Paul Lutheran Church in Dewberry where she participated in many aspects of the church including the LWML. She was also a member of the Riley Cheer Guild.

Funeral services were held on Tuesday, July 26 at 11am at the St. Paul Lutheran Church in Dewberry with Rev. Jared Tucher officiating. Burial was in the church cemetery. Visitation was on Monday from 5pm to 7pm at the Stratton-Karsteter Funeral Home in Versailles and from 10am until time of services Tuesday at the church. Memorials may be given to the church or the LWML Scholarship Fund in care of the funeral home.