Edna M. Harpring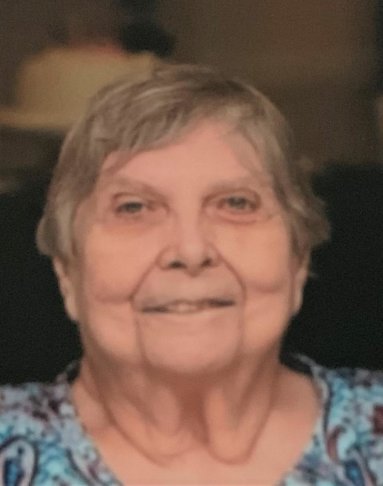 Edna M. Harpring, aged 84, of Shelbyville, Indiana, passed away on Friday, October 8, 2021 at MHP Medical Center in Shelbyville. She was born in Ripley County, Indiana on February 8, 1937, daughter of Elmer L. and Rosalia M. Eckstein Lambert. Her aunt Frances E. Lambert helped raise her following her mother's passing. Edna graduated from Sunman High School. On May 12, 1956, she was married to Paul B. Harpring in St. Nicholas Catholic Church in Sunman. After having moved to Shelbyville in 1960, Edna spent several years working in a business office for petroleum product distributors.

She enjoyed a number of hobbies including sewing and crafting. Husband Paul often lent his woodworking skills to her many handmade crafts. Each year at Christmas, she would gift her grandchildren with her crafts and tree ornaments. Edna was a competitive card player and relished the thrill of beating Paul, and most everyone, in Euchre. Many Thursday nights were spent playing bingo at the Knights of Columbus.
Her Catholic faith was strong and deeply rooted. She believed in the power of praying the Rosary daily.

Edna is survived by daughters, Marlene (Charles) Hague of Waldron, and Diane (Gregg) Erickson of Shelbyville; grandsons, Brandon Hague of Carmel, Justin (Diana) Hague of Connersville, Kyle (Megan) Erickson, Moorsville; granddaughter Katie (Scott) Flynn, of Shelbyville; great-grandsons, Jacob Coffey of Westport and Seth Coffey of Connersville, and great-granddaughter, Harper Hague of Connersville. She was preceded in death by her parents, her spouse of 59 years, and son, Ronald P. Harpring. We know Edna has rejoined their company with a joyful heart.

Visitation was held from 10:00 to 11:00 AM on Tuesday, October 19, 2021 at St. Joseph Catholic Church located at 125 E Broadway, Shelbyville. A Rosary will be recited at 9:30 AM. Following visitation, a Mass of Christian Burial was held at 11:00AM with Father Mike Keucher officiating. Burial was at Whispering Hope Memorial Gardens, Shelbyville. In lieu of flowers, the family requests memorial contributions be made to St. Joseph Catholic Church, 125 E. Broadway St., Shelbyville, Indiana 46176; or American Heart Association, 6100 W. 96th St., Suite 200, Indianapolis, IN 46278. Murphy-Parks Funeral Services were entrusted with the arrangements. Online condolences may be made to the family at www.murphyparks.com.