Edward Louis Armbrecht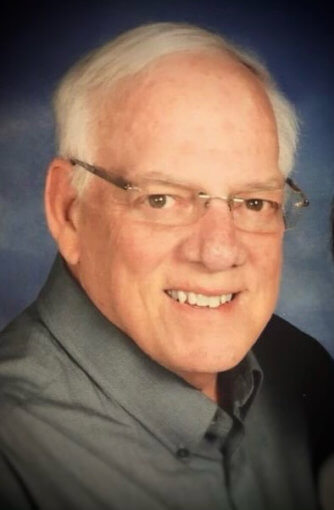 Edward Louis Armbrecht, 72, of Versailles, passed away on January 2, 2022, at River Terrace Health Campus, Madison. He was born on June 25, 1949, in Batesville, the son of Orvall and Lucille (Prakel) Armbrecht. Edward attended Versailles High School and was a member of the 1967 graduating class of South Ripley High School. He earned a bachelor's degree in Business from Indiana University. On November 27, 1970, he married Phyllis Ann Obendorf at St. Paul Lutheran Church in Olean.

Edward's professional career included working as a Field Examiner for the Indiana State Board of Accounts and Business Manager of Madison Consolidated Schools. He also served on the SEI Communications Board of Directors, Treasurer of St. Paul Lutheran Church, Ripley County Council and Ripley County Democrat Central Committee. As a member of Ripley County Council, Edward's financially conservative leadership enabled the county to pay cash to build the current Courthouse Annex, something that was a source of great pride. He earned great respect from the community for his work on County Council.

In November 1979, Edward and Phyllis embarked on a 40+ year partnership with his brother and sister-in-law, Larry and Brenda Armbrecht, by acquiring the Versailles Dairy Queen. They worked tirelessly and successfully to serve the best ice cream around. Over the years, the foursome created lifelong relationships with their employees and had a lasting impact on those individuals, who became like family.

Over the past 15 years, Edward spent his free time traveling to watch his grandchildren participate in their various sporting endeavors, which brought him great happiness.
Edward is survived by his wife of 51 years, Phyllis; son Brian (Kristen) Armbrecht of Madison, daughters Becky Turner of Versailles and Jennifer (John) Bunselmeier of Osgood; 6 grandchildren Derek and Chad Turner, Molly Ava, Grant and Sadie Armbrecht; mother-in-law Irma Obendorf Rohls; sister Dena (Gregory) Cartwright of Campbellsville, KY, and brother Larry (Brenda) Armbrecht of Versailles; sisters-in-law Maria Armbrecht of Madison and Deborah Armbrecht of The Villages, FL; brother-in-law and sister-in-law Dr. Robert and Ellen Mulford and sister-in-law Susie Obendorf, all of Versailles; several nieces and nephews. Edward was preceded in death by his parents, brothers Danny and Gary Armbrecht, father-in-law Arnold "Shorty" Obendorf and brother-in-law Kenneth Oberdorf.

Services for Edward will be held Thursday, January 6, 2022 at 11:00 a.m. at St. Paul Lutheran Chuch, Olean, with Edward's lifelong friend, Rev. James Budke officiating. Burial will be in the St. Paul Cemetery. The family requests all attendees wear a mask to the service. In lieu of flowers, memorials may be given to the St. Paul Lutheran Church, Olean, in care of the funeral home. Stratton-Karsteter Funeral Home has been entrusted with arrangements.