Elmer Ritchie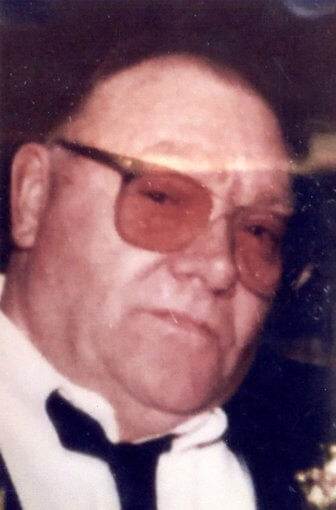 Elmer Ritchie, 84, of Versailles, passed away at 12:05 p.m. on Sunday, November 15, 2020, at St. Elizabeth Dearborn Hospital in Lawrenceburg.

Born December 30, 1935, in Knott County, Kentucky, he was the son of Gabe and Norsie (Ritchie) Ritchie. He married Ruth Elaine Richardson on August 31, 1957, in North Vernon; she preceded him in death on October 21, 2010.

Elmer worked 40 years for Berry Materials handling dynamite and as a crusher operator. He was a member of Austin Regular Baptist Church and 37-year member of Teamsters Union. Elmer enjoyed gardening, dogs and looking at Christmas lights.

Survivors include his sons, William (Debra) Ritchie of Scipio, Donnie Ritchie, David (Lisa) Ritchie, all of Versailles, and Roger (Sherrie) Ritchie of Columbus; daughters Gena Short and Rosemary Ritchie, both of Versailles; brothers, Bert Ritchie, Carneil Ritchie and Frenchie Ritchie, all of North Vernon; sisters Marie Perry of North Vernon, and Rachel (Rex) Perry of Sebring, Florida; fifteen grandchildren; twenty one great-grandchildren and four great-great-grandchildren.

He was preceded in death by his parents; his wife; sister, Malvery Hartwell; and grandsons, Steven Short, Brian Short and Lamont Johnson.

A funeral service will be conducted today Thursday, November 19, 2020 at 11:00 a.m. at the Dove-Sharp & Rudicel Funeral Home and Cremation Service in North Vernon. Visitation will be held one hour prior to the service. Visitation was held Wednesday, November 18, 2020, from 4:00 p.m. until 8:00 p.m. Burial will be in the Butlerville Cemetery in Butlerville.

Memorials may be made in honor of Elmer through the funeral home to the Austin Regular Baptist Church.