Elza George Ammerman, Jr.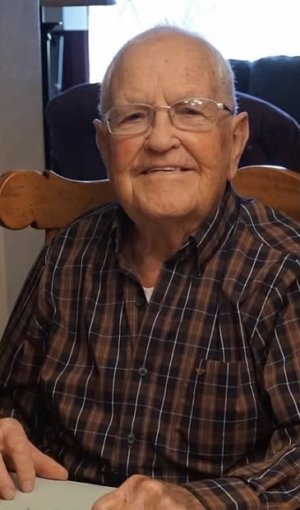 Elza George Ammermn, Jr., of Sunman, was born on January 4, 1929 in Ripley County, a son to Elza George and Beulah Kenner Ammerman. After graduating high school, he served his country with the Unites States Army. George married Gertrude Smith on February 19, 1955 at St. Nicholas Catholic Church and together they raised two children. He was a local business owner and active in county politics. George was a member of St. Nicholas Church, the Sunman American Legion, the Rising Sun Regional Foundation and the Patron's Insurance Board. He loved railroads, traveling, his special dog, Teddy and spending time with family. On Friday, January 8, 2021, at the age of 92, George passed away at Arbor Grove in Greensburg.

He will be greatly missed by his loving wife of nearly 66 years, Gertrude Ammerman; son and daughter-in-law, Scott and Leah Ammerman of Melbourne, FL; daughter and son-in-law, Kim and Stan Wiedeman of Batesville; 3 grandchildren, Automne Darnell, Morgan Ferland, and Paige (Matthew) Ertel; 3 great-grandchildren, Sebastian Darnall, Bella Darnall and Baby Ertel-due in June; a sister, Jean Molen of Atlanta, as well as several nieces and nephews. Besides his parents, he was preceded in death by 2 sister, Eloise Baeuerlin and Margaret Thompson.

Father Shaun Whittington will officiate a Mass of Christian burial on Wednesday, January 13, 2021 at St. Nicholas Catholic Church at 1:00 p.m. Prior to the funeral service, friends are welcome to visit with the family from 10:30 a.m. until 12:30 p.m. at Cook Rosenberger Funeral Home, 107 Vine Street, Sunman. Burial will follow at a later date after cremation.
Memorial donations can be directed to St. Nicholas Church-Heritage Project, Sunman Rescue 20 or donor's choice. To sign the online guestbook or to leave personal memories, please visit www.cookrosenberger.com. The staff of Cook Rosenberger Funeral Home is honored to care for the family of George Ammerman.