Eugene H. Simon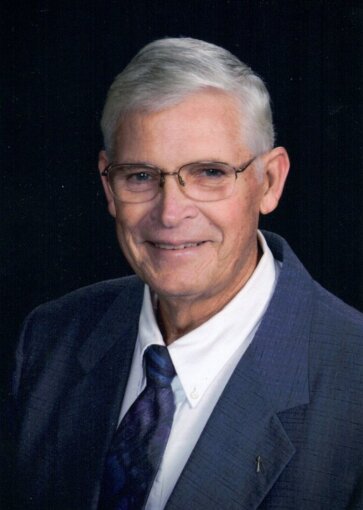 Eugene H. Simon, 78, of Osgood passed away early Sunday morning, May 1, 2022 at IU Methodist Hospital in Indianapolis. He was born in Batesville on April 25, 1944, the son of Arthur Sr. and Eva (Tunny) Simon. He was married to Patricia Schwering on August 20, 1966.

Gene was a 1963 graduate of Jac-Cen-Del High School. He was a hard and dedicated worker, working 3 jobs for nearly 30 years. After high school he worked for a short period of time for Johnson Wholesale and Cummins. He farmed for many years and was always a farmer at heart. For nearly 50 years he delivered fuel for McCoy Texaco, Farm Bureau, Rayner Mobil, and Straber Marathon while also driving a school bus for the Jac-Cen-Del School Corporation. He received a life member badge for serving with the Napoleon Volunteer Fire Department.

Gene loved to sing and dance, especially to polka music. On Saturday nights, you could find him watching the Grand Ole Opry, Big Joe Polka, and the Lawrence Welk Show while enjoying homemade grape juice and popcorn at 2:52. Gene was a great storyteller and was known to embellish his stories just a bit at times. He never knew a stranger and could strike up a conversation with anyone, anywhere, anytime. He was a faith-filled man and a lifetime member of St. Maurice Catholic Church in Napoleon.

Of all his accomplishments, family brought him the greatest joy. He was a loving husband and adored his wife, Patty. He was a dedicated father to his children, Scott (Jason Barnhorst) of Greensburg, Mary (Gary) McCoy of Holton, Eva (Brian) Volz of Osgood, and Nick (Jenny) of Osgood. His eyes twinkled with pride for his 11 grandchildren- Brianna, Tanner, Mariah, Lilly, Gracie, Shaylee, Caleb, Luke, Lane, Sophia, and Makenna as well as 3 great grandchildren- Charlie Ann, Tucker, and Mavis. One brother, Dale (Bonnie); 4 sisters- Mary Gilland, Amelia (Lou) Wolter, Linda (Tim) Wissel, and Rita (Jim) Bedel; sisters-in-law Dolores Simon, Evelyn Johannigman, Janet Schwering, and Phyllis Schwering also survive. He was preceded in death by his parents, an infant sister, brothers, Arthur Jr., Charley (Lucille), and Donald (Ola) and numerous in-laws.

Visitation will be at Stratton-Karsteter Funeral Home in Versailles, IN on Sunday, May 8 from 4pm-7pm. A rosary will be prayed at 3:30pm. Mass of Christian Burial will take place on Monday, May 9 at 10am at St. Maurice Catholic Church in Napoleon, IN. Memorials may be given to the Napoleon Fire Department or St. Maurice Catholic Church.