Gayle Elizabeth Boesken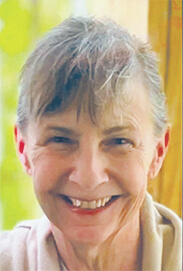 Gayle Elizabeth Boesken, 65, of Batesville, Indiana passed away August 25, 2023 in Cincinnati, Ohio. Gayle was born July 16, 1958 in Fort Thomas, Kentucky the daughter of the late Harry F. Moss.
Mrs. Boesken is survived by her husband Daniel Boesken; two sons Adam Boesken (Lauren), and Eric Boesken (Laura); two daughters Laura (Joey) Morrissey, and Katherine (Jacob) Grossman. Loving grandmother of Joseph, Judah, and Benjamin Boesken; Vincent and Violet Morrissey, and Katie Schneider. Great grandmother of Echo Schneider-Hampson. She is also survived by her sister Molly (Kevin) Glacken; brother-in-law Jim Boesken (Robin); sister in laws Linda Valiquette, and Tracy Boesken; as well as many nieces and nephews, and dear friends.
Visitation will be held at Neidhard Young Funeral Home 7401 Hamilton Ave. Mt. Healthy on Thursday, August 31, 2023 from 11:00 A.M. until time of funeral service at 1:00 P.M.
If so desired, donations may be sent to the funeral home to help with funeral expenses.