Glen Bush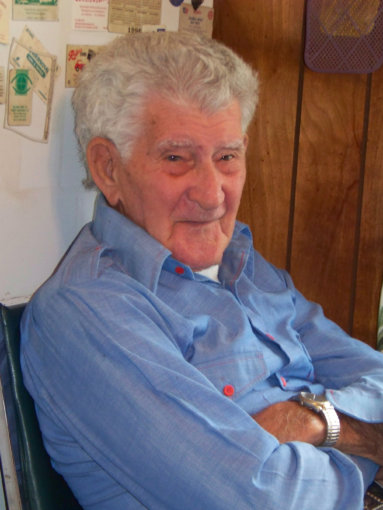 Glen Bush, 92, of Holton passed away at 1:40 a.m., Monday, February 15, 2021 at the St. Vincent Jennings Hospital in North Vernon. He was born in Middletown, Ohio on November 12, 1928 the son of William and Dolly Alexandria Bush. He was married to Martha Tyler on March 18, 1951 and she preceded him in death on September 28, 2009. Survivors include five sons, Don (Sandra) Bush of Versailles, Glen David (Sheryl) Bush of Indianapolis, William (Joyce) Bush of Holton, Hugh Michael (Patty) Bush of Cross Plains and Martin (Tammy) Bush of Sunman; one daughter Denise (Rick Smith) Jesse of Holton; 11 grandchildren and 19 great-grandchildren. He was preceded in death by his parents and his brothers Bill, Kenneth and Tom Bush.

Mr. Bush was a former truck driver and also worked for Consolidated Metals in Cincinnati. He retired from Tousley Bixler Construction Company in Indianapolis. Glen was an accomplished mechanic and was the neighbor who could fix your lawn mower, weed eater, car or tractor. He specialized in the old Volkswagon beetles and once had a lady in California ship her VW to Holton for Glen to repair. He also enjoyed collecting die caste tractors and cars.

Funeral services will be held on Friday, February 19, 2021 at 11:00 a.m. at the Stratton-Karsteter Funeral Home in Versailles. Burial will be in the Holton West Cemetery. Visitation will also be on Friday beginning at 9:30 a.m. Memorials may be given to the cemetery or the Holton Fire Department in care of the funeral home.