Glenna Rose Bowling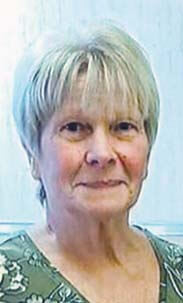 Glenna Rose Bowling, age 67 of Versailles passed away early Tuesday January 3, 2023 surrounded by her children. She was born on December 23, 1955 the daughter of Lonzo and Flossie (Chatt) Bowling in Breathitt County, Kentucky.

The family moved to Indiana and Glenna attended Batesville High School graduating in 1977. After school she entered the workforce with various jobs, but spent 20 plus years working for KB Foods in Greensburg prior to retiring.

In her personal life her family was her pride and joy. She enjoyed spending as much time with them as possible. She loved to garden, can, cook, and simply spend time outdoors.

She will be dearly missed by son Goebel Lonzo Bowling, daughter Stacey R. Bowling, granddaughter Mercedes Rose, sisters Louise (Wayne) Sipples, Lizzie (Sam) Turner, Lois Ochs, and brothers Ernie (Lisa) Bowling and Lonzo (Cindy) Bowling. She was preceded in death by her parents, sisters Geraldine "Jill" Turner, Christina Bowling, Gail (Alan) Siebert, and brothers Elmer Bowling and Earl (Barbara) Bowling. She also leaves behind several nieces and nephews.

Visitation will be held on Thursday January 12, 2023 from 10am-12pm at Neal's Funeral Home in Osgood. Funeral services will immediately follow at 12:00pm, with burial at New Marion Cemetery. In lieu of flowers, memorials can be given to the Oncology Department at Batesville Hanson Center. Online condolences may be placed at Nealsfuneralhome.net

To send flowers to the family or plant a tree in memory of Glenna Rose Bowling, please visit our floral store.