Gloria Ann Scotti Seevers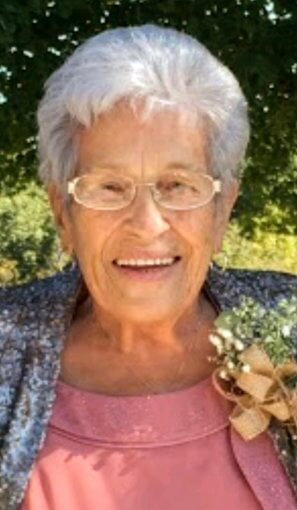 Gloria Ann Scotti Seevers, 89, of Lawrenceburg, Indiana, passed away at Ripley Crossing in Milan, Indiana on Wednesday August 4, 2021 with her family by her side. She was the daughter of Mildred Scotti Fox and Samuel R. Scotti. Gloria worked at the Lawrenceburg Telephone Company and was a part owner and bookkeeper at Seevers Land Fill. She loved to shop and go to Willie Nelson concerts with her grandchildren. She was full of fun and laughter. Gloria will be missed by her loving family.

She is survived by her children, Keith (Bev) Seevers of Osgood, Indiana; Mike Seevers of Aurora, Indiana; Shawn Seevers of Florida; Shelly (Rob) Seevers Works of Lawrenceburg, Indiana; grandchildren, Rachael Seevers, Josh Seevers, Kelly Seevers, Tara Slone, T.J. (Krissie) Slone, Candice Seevers, Mariah Seevers; great grandchildren, Dalton Walker, Mackinzie Deffinger, Grace Deffinger, Jameson Courter, Brantlee Hill; brother, John (Sandia) Scotti; nieces and nephews, Tonyia Smith, Jodi Cumbersworth, Jeff May and Anna Scotti. She was preceded in death by her son Kip Seevers; sister, Judy Scott; brother, Tony Scotti; mother, Mildred Scotti Fox; father, Samuel Scotti; and the father of her children, Bill Seevers.

Gloria's wishes were for her body to be donated to science for Alzheimer and Dementia research. Gloria did not want to have any services but memorials in her memory can be made to the Alzheimer's Association. Fitch-Denney Funeral Home has been entrusted with the arrangements.