Gregory L. Bultman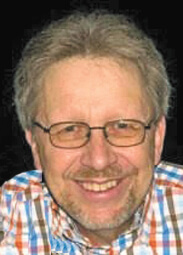 Gregory L. Bultman, age 65, of Versailles passed away on the early morning of November 17, 2021 at home with his beloved children by his side. He was born on March 18, 1956 in Batesville Indiana, the son of Russell (Bill) and Patricia Bultman.

Greg graduated from Jac-Cen-Del High School in 1974. He then attended Ball State University and graduated with a bachelor's degree in accounting. He also obtained his Certified Public Accountant license and had his own tax business until 2019. Greg worked for the Indiana State Board of Accounts, The Ripley County Beverage Company, and Southeastern Beverages/Craig Distributing.

Greg was an avid bowler and participated in league play at Pollard's Bowl in Versailles for many years. He could also be found singing karaoke on Saturday nights. Greg also enjoyed playing video games and golfing. In his younger days he was involved in the Osgood Jaycees and the Osgood Lions Club. More recently he served on the Board of Directors for the Ripley County Chamber of Commerce. He adored his granddaughters and he spent every moment he could with them.

He is survived by his three children, Rachel Negangard of Versailles, Gregory (Katie) Bultman II of Richmond, Kentucky, and Sarah (Chase) Contri of Naples, Florida. Also surviving are his two granddaughters, Zoe Noel and Isabella Beth of Versailles, his mother Patricia of Napoleon, his brother Ryan (Barbie) Bultman, and many nieces and nephews. He was preceded in death by his brother, Tim, and his father, Bill.

The family held a visitation on Monday, November 22, 2021 from 4-6 PM and a memorial service followed at 6 PM at Meyers Funeral Home in Batesville, IN. Family requests that memorials be made to the South Ripley Bowling Teams. Memorials may be mailed to: Meyers Funeral Home, P.O. Box 202, Batesville, IN 47006.