Herschel James "Jim" Cobb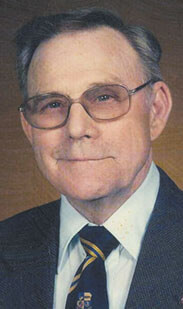 Herschel James "Jim" Cobb, age 88 of Osgood passed away in Greensburg on June 15, 2023. Jim was born around Barboursville, Kentucky on March 28, 1935 the son of the late Floyd and Georganna (Warren) Cobb.

Jim's family moved early in his life to Hamilton, Ohio. Upon completion of school Jim proudly served in the United States Military, spending time in the Marines, Army, and Air Force. It allowed him to travel and see the world. He had met and married Frances Spadafora in October of 1960. Jim was then stationed overseas, they were able to exchange letters, however only spoke for 3 minutes over a phone for 1 year.

In the military he specialized in electronics, which would end up being where his work career would be. When his time of service was concluded he went to work for RCA as a field engineer for several years. He and Frances were blessed with 2 daughters, and in 1978 they decided to move the family to the Osgood community and purchased a farm. Jim then taught electronics for several years at Southeastern Indiana Career Center and worked the farm.

Jim loved his family and the farm. He enjoyed smoking his pipe, watching old western movies and was an avid history book reader. He had been a member of the Immaculate Conception Catholic Church in Millhousen.

He will be dearly missed by wife Frances, daughters Theresa "Terrie" Cobb of Osgood and Michelle (Jeffrey) Shangle of Navare, Florida, grandchildren; Kimber (Aaron) Enderwitz, Sarah (Bryan) Ott, Samantha (John) Steber, Haley (Nate) Kocon, Stephanie (Kyle) Francis, and Martha John, great granddaughter Carmen, sisters Mary (Bud) Sparks and Betsy George, and brother Robert (Sandy) Cobb, along with numerous niece and nephews. He was preceded in death by his parents and siblings; Joseph, Thomas, Raleigh, Mark, and Sandy.

Visitation will be held on Friday June 23, 2023 from 11 a.m. – 12 p.m. at Immaculate Conception Catholic Church in Millhousen. Funeral Mass will be held at 12 p.m., with burial following at the church cemetery. Full military honors will be held at graveside. Online condolences can be placed at Nealsfuneralhome.net