Howard Lane Demaree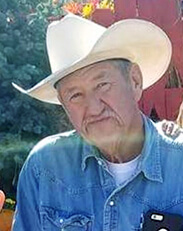 Howard Lane Demaree, age 73, of Moorefield, Indiana, formerly of Benham, Indiana, and the son of the late Dilver and Janette (Bliton) Demaree, was born on February 5, 1950, in Batesville, Indiana. He was a graduate of South Ripley High School, class of 1968. On March 29, 1969, he was united in marriage to Vicki Lee Sexton and together they had four children: Kenneth, Karen, Kelli Lynn, and Karolyn "Becky." He and his wife, Vicki, owned and operated busses for the South Ripley School district and he was also a truck driver.
Mr. Demaree attended The Concord Wesleyan Church near Benham and he loved his church family dearly. He loved coon hunting, riding horses, going to the races, being ornery and hauling the beloved Amish friends in his retirement. Mr. Demaree passed away on Friday, March 24, 2023 at the Norton King's Daughters' Hospital in Madison.
His life will be cherished by his children: Kenneth (Kelly) Demaree, of Cross Plains, Indiana, Karen Demaree (David Pippin), of Osgood, Indiana, Kelli Lynn Demaree, of Indianapolis, Indiana, and Karolyn "Becky" (Ben) Harmeyer, of Batesville; his twelve grandchildren: Skila (Max), Haley, Keaton, Kristian, Cassidy, Kendall, Kaleb, Kennedy, Nolan, Kody, Allison and Kash; two brothers: Duane Demaree of Benham and Wesley Demaree of Versailles; and one sister, Myrna Demaree of Dillsboro, Indiana. In addition to his parents, he was preceded in death by one sister, Verna Ione in 1933; and two brothers: Verland Demaree in 2015 and Timothy Demaree in 2020.
In honor of Howard's wishes, cremation was chosen and no services are planned. Gifts and memorials may be given to the family in care of the funeral home.
The family requests memorial contributions be made to The Concord Wesleyan Church. Contributions may be made at the Lytle Welty Funeral Home or at lytlewelty.com/below.
Lytle Welty Funeral Home & Cremation Service, Vail Chapel is in charge of arrangements.