James C. Sparks (Jim)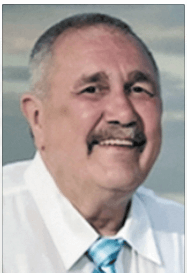 James C. Sparks (Jim), 71, of Lawrenceburg, passed away on Saturday, March 26, 2022 after a brief battle with cancer. He was born June 18, 1950 at the Whitlatch Hospital in Milan. He was the son of the late Cliff and Norma (Waldon) Sparks.

He graduated in 1968 from Milan High School. He was a 1970 graduate of Vincennes University and a 1973 graduate of Ball State University. He was an avid sports fan. He loved golf, college basketball and his "Beloved Bengals". He retired as a chemical operator at INEOS.

He is survived by his loving wife Dorothy of Lawrenceburg, 2 daughters, Bobbi Jo Coulston of Sunman and Tammie Mendoza of Aurora; 2 sisters, Janey Volz of Milan and Judy Thompson of Greensburg; 7 grandchildren and numerous great-grandchildren; several nieces and nephews; other family and friends.

His wishes were to be cremated. There will be a Celebration of Life service to be held at a later date.