James Hyatt, Jr.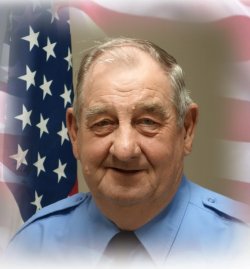 James (Jimmy) Hyatt Jr., 81, of Cross Plains passed away at 5 a.m., Wednesday, October 7, 2020 at his home. He was born in Friendship on May 2, 1939 the son of James and Thelma Linkmeyer Hyatt. He was married to Patsy Eaton on October 17, 1959 and his wife of 61 years survives.

Other survivors include one son Rodney (Kim) Hyatt of Versailles; one daughter Rhonda Hyatt of Versailles; two grandchildren Cody (Sealy) Hyatt of Milan and Kayla Hyatt of Versailles; 2 great-granddaughters Gracelynn and Adalynn, and several nieces and nephews. He was preceded in death by his parents and his brother Darrell Gene Hyatt.

Mr. Hyatt was a 1958 graduate of Cross Plains High School. He worked for 33 years for Schenley Distilleries in Lawrenceburg and had also been employed with Green Construction. Jim was best known in the community as a Special Deputy for the Ripley County Sheriff's Department, a job he had for over 30 years. He had also worked security for the NMLRA in Friendship and was a former courier for the Friendship State Bank. Jim was a 60 year member of the St. Paul Lutheran Church in Olean where he participated in the church choir and on the church council. He was also a 50 year member of the Friendship Fire Department, a member of the NMLRA, and had served on the board of directors for Rescue 69.

Funeral services were held on Saturday, October 10 at 11 a.m. at the Stratton-Karsteter Funeral Home in Versailles with Minister Randy Thieman officiating. Burial was in the St. Paul Cemetery in Olean. Memorials may be given to the Friendship Fire Department in care of the funeral home.