James "JC" Brown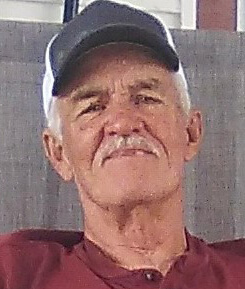 James "JC" Brown, age 79 of Morrristown passed away on Monday February 6, 2023. He was born on April 27, 1943 the son of the late James and Evelyn (Jessie) Brown in Metcalfe County, Kentucky.

JC had a good childhood and helped out on the family farm around Edmonton, Kentucky. He quickly learned how to drive the equipment and farm trucks. This would lead into a lifetime love, JC never stopped driving a truck, even hauling his last loads this past summer.

His trucking lifestyle drove him past a restaurant in Indianapolis in the late 1970's, where he would fall for a waitress. He eventually won Carol over, they married and spent the next 40 plus years together until her death in May of last year.

They loved every minute of it, from riding motorcycles to simply setting on the back porch. They owned and operated semis in Indiana, and even spent 7 years doing the same in Florida.

JC will be dearly missed by daughters Robin (Frank) Davis of Bloomington and Shannon (Mike) Carmen of Napoleon, and son Steve (Pamela) Powers of Napoleon, sister Rebecca (Ron) Sutton of New Marion, 12 grandchildren, and 23 great grandchildren. He was preceded in death by his parents, brothers Sam (Debbie) Brown and Bobby Joe Brown, and sisters Suzette Brown and Betty Brown and grandson Mitchell Lee.

Visitation will be held on Friday February 10, 2023 from 11 am.-1 pm. at Neal's Funeral Home in Osgood. Funeral services will be held at 1 pm. with Pastor Aaron Mitchell officiating. Burial will follow at New Marion Cemetery. Online condolences may be placed at Nealsfuenralhome.net
To send flowers to the family or plant a tree in memory of James C Brown, please visit our floral store.