James Keith Gardner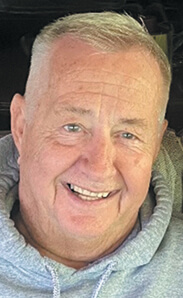 James "Butch" Keith Gardner, age 76 of Wadesville, Indiana passed away peacefully on August 1, 2023. Jim was born on October 22, 1946 to the late Charles and Wilma "Whitton" Gardner in Madison, Indiana.
Jim was a graduate of Versailles High School Class of 1964. After graduation, Jim made the decision to attend the University of Evansville obtaining a Master's Degree in Biology. He began his teaching career at Old Central High School downtown and continued for over 35 years teaching Advanced Biology and Anatomy. He also taught night courses in Anatomy at USI for several years. One of Jim's greatest pleasures was connecting with his past students who pursued careers as doctors, nurses, and teachers.
Jim was knowledgeable of the plant and animal world and enjoyed discussing and sharing that knowledge with others. His greatest joy was giving you his time and friendship.
In the many joys in Jim's life, none was any greater than his wife, Laura. He realized his lifelong dream of having a lake cabin when he and Laura built a cabin on Lake Barkley. This became his favorite place to fish and spend time with family and friends on their porch.
Jim was also an avid hunter. He enjoyed hunting quail and made several trips out west for that purpose. He also enjoyed turkey hunting with friends and family.
He will be dearly missed by wife, Laura (Schmitt) Inkenbrandt; daughter, Katie (Nick) Rasche; grandsons, Will and Max and his brother, Greg (Lydia) Gardner who assisted in his care. He is also survived by his stepchildren, Kody (Cecely) Cunningham; Drew (Emily) Cunningham; Lance Inkenbrandt and Veronica Inkenbrandt and step grandchildren.
A Celebration of Life will be held at a future date. Online condolences may be placed at Nealsfuneralhome.net.