James "Milt" Peetz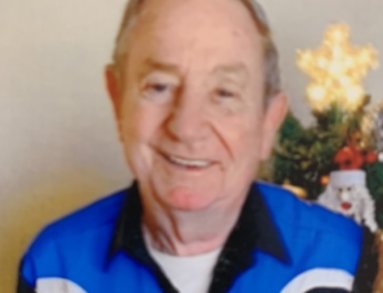 James "Milt" Peetz, age 77, of Napoleon passed away early December 22, 2021 surrounded by his family. He was born on December 20, 1944 in Batesville, the son of the late Richard and Ethel (Crowell) Peetz.

He grew up along with his brother and sisters in the Napoleon community. Early he worked various jobs, until beginning his own business in 1994. He founded James Peetz Logging and it became his focus. He enjoyed every aspect of the logging business and was always known to treat the land and owners with respect.
Early in his life he enjoyed playing softball with his buddies, he was an avid NASCAR fan and always rooted for the Indianapolis Colts. He enjoyed having his family close with him and watching his great grandchildren grow up.

Milt will be deeply missed by daughters; Bernadine Palmer of Versailles, Toni Streelman of Napoleon, and Lisa Powers of Greensburg, 7 grandchildren, and numerous great grandchildren, brother John "Pink" Peetz of Napoleon, and sisters Susie White of Patriot and Charlotte Vanover of Batesville. He was preceded in death by wife Ona Peetz, his parents, brothers; Jerry, Thomas, Daniel, Charles, and Robert and sister Debbie Sloan.

Visitation was held on Monday December 27, 2021 from 10 am.-1pm., at Neal's Funeral Home in Osgood. Funeral services were held at 1 pm., also at Neal's. Burial will follow at St John's Lutheran Cemetery in Napoleon. Memorials can be given to Solid Rock Bible Fellowship in Napoleon in care of the funeral home. Online condolences may be placed at Nealsfuneralhome.net.