James R. Stephen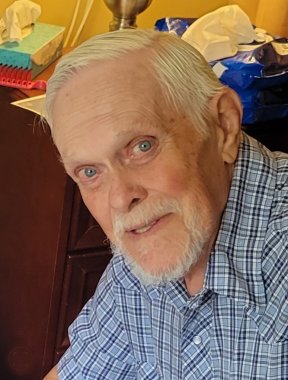 James R. Stephen, 83, of Versailles passed away at 11am, Thursday, March 3, 2022 at his home. He was born near Alpine in Fayette County, Indiana on July 13, 1938, the son of Paul and Lela Bowen Stephen. He was married to Virginia (Jean) Redmon on December 20, 1957 and she preceded him in death on December 20, 2020.

Survivors include two sons JR (Debra) Stephen and Joe Stephen both of Versailles; daughter-in-law Tammy Stephen of Canaan; 13 grandchildren, 44 great-grandchildren, and one great-great-grandson; one sister Jean Keal of Richmond. He was also preceded in death by his parents, his son Lee, daughter-in-law Kelly, and his brothers Don and Dick Stephen.

Mr. Stephen was a 1956 graduate of Mays High School in Rush County. He retired from Cummins Engine in Columbus in 1996 after 34 years. He enjoyed watching westerns and game shows, sitting on his front porch, waving at the passing cars, and eating peanut butter, ice cream, and peach pie. Most of all, Jim adored his family and supporting all their activities. Jim was a member of the Batesville Church on the Rock. Funeral services were held on Tuesday, March 8 at 10am at the Stratton-Karsteter Funeral Home in Versailles with Jim's grandsons Micah and Curtis Stephen officiating. Burial was held in the South Park Cemetery in Greensburg. Visitation was from 4pm to 7pm on Monday. Memorials may be given to the Church on the Rock Youth Fund in care of the funeral home.