Jane Hance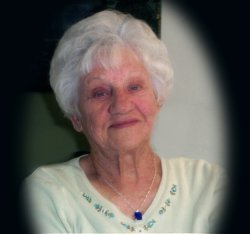 Jane Hance, age 92, of Rexville, passed away Thursday morning, February 18, 2021 at her residence. She was born January 26, 1929 in Brooksburg, Indiana, a daughter of the late Thomas and Opal Christman Hamilton. She graduated from New Marion High School in 1946 and married John William Hance on December 21, 1948. They were married for 44 years until John's passing in 1993. They raised 3 loving children, Brenda, William (Bill) and Cathy. She was a strong woman of faith and attended Shelby Christian Church. Jane resided in Rexville for 72 years and owned and operated Hance's Grocery for 39 years. Those who traveled Highway 421 were always treated with a smile, great conversation and great sandwiches when stopping in at "the store." Jane, lovingly known as "Granny" to her grandchildren and great grandchildren, was a fixture in her family's lives. She was always on the move attending ballgames, horse shows, school functions, birthday parties and a lot of the time she was just stopping by to visit and to make sure her family was always taken care of and supported. She is fondly remembered by her grandchildren for her many uses of her favorite cure-all vinegar, fishing with cane poles back at the lake, driving lessons in the old jeep, her funny but wise sayings and most of all her unfailing love and support.

Jane will be missed by her loving daughters; Brenda Hance of Versailles and Cathy Hance of Salem; Daughter-in-law Marilyn (Elliott) Hance of Rexville; brother David (Donna) Hamilton of Rexville; 6 grandchildren, Michelle Hance (Cliff) Brock of Brownstown, Sherry Hance (Casey) Bright of Greensburg, Matt (Kristy) Werner of Rexville, Lindsey Hance (Craig) Hostetler of Rexville, Jenna Werner (Eddie) Zeigenbein of Campbellsburg and Jacob (Ashley) Werner of Rexville; 13 great-grandchildren, Chase and Claire Brock, Payton Bright, Kylie Werner, Kaylee Werner, Kaleb Werner, Trigg and Hayze Hostetler, Elynn and Natalie Zeigenbein, Aubrey Werner, Landon Werner and Emily Werner; and several nieces. Jane was preceded in death by her parents, Thomas and Opal Christman Hamilton, her husband John William Hance and her son William (Bill) Hance.

Funeral services were held Monday, February 22, 2021 at 10:30 a.m. at Stratton-Karsteter Funeral Home with Pastor Tim Heim officiating. Visitation was held on Sunday, February 21, 2021 from 4:00 p.m. – 6:00 p.m. at Stratton-Karsteter Funeral Home in Versailles. Memorials may be given to the Coffee Creek Conservation Club/Bill Hance Memorial Scholarship Fund or the Shelby Christian Church Building Fund in care of the funeral home.