Jeanette Lee (Abner) Moore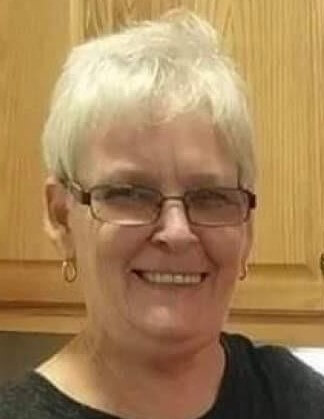 Jeanette Lee (Abner) Moore, age 74 of Osgood passed away on October 27, 2021, at St. Andrews in Batesville. She was born on May 3, 1947, the daughter of the late Kenneth and Edna (Stamper) Abner in Oneida, KY.

She grew up in the Beattyville, Kentucky community and graduated in the class of 1966. While in high school a long-time friendship grew into a lifetime commitment. Tyler Moore had all her attention, and they were married weeks after graduation. They moved in June of 1966 to Middletown, OH for work only a couple months before a family member in the Osgood community encouraged Tyler to apply for a job in Greensburg. They moved to Osgood in August of '66 and life was moving along. However, in November of '66, Tyler was called upon to serve in the military. Jeanette would return to Beattyville with family for the next 2 years.

Upon Tyler's completion of service, they returned to Osgood. In November of 1969, they welcomed daughter Kathy. Jeanette's world revolved around her family. Many residents of Osgood can remember Jeannette with her smiling face and Tyler within reach walking around town for years.

She is survived by daughter Kathy Fasbinder, granddaughter Mikaela "Tater", bonus daughter Lori (Culp) Collins, special aunt, Georgia Pearl Gabbard, and brother Charles (Dorinda) Abner, sisters-in-law Mary Miller, Cleta (Marcus) Palmer, and Geneva (Carter) Stamper, and brothers-in-law Willis Moore and Archie Moore, along with numerous nieces and nephews. She was preceded in death by husband Tyler and son-in-law Mike Fasbinder.

Visitation was held on Saturday, October 30, 2021, from 10 am.- 12 pm. Funeral services were held at 12 pm. on Saturday. All services were held at Neal's Funeral Home in Osgood. Memorials can be given to St. Maurice Catholic Church Religious Education Fund or Margaret Mary Hospice. Online condolences can be left at Nealsfuneralhome.net.