Jenna Lynn Homola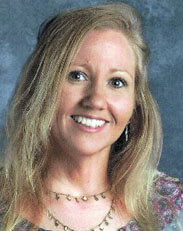 Jenna Lynn Homola, 44, of Aurora, passed away suddenly Tuesday evening, September 13, 2022, at the St. Elizabeth Dearborn Hospital in Lawrenceburg. She was born in Columbus on June 11, 1978 the daughter of John and Vicki Vaughn Cornett.

She was married to Nathan Homola on July 18, 2015, and he survives. Other survivors include four sons: Ryan, Zander, and Braxton Homola, and Kingston Smith, all at home; her mother and step-father Vicki and Tom Wilson of Holton; maternal grandmother Wilma Myers of Holton; mother-in-law Renea (Rodney) Hamilton of Dillsboro; father-in-law David Hudson of Aurora; brother Jeff (Aimee) Cornett of Versailles; nephews Jackson and Jay Cornett and her niece Lydia Cornett; Uncle Steve (Teresa) Vaughn of Holton; aunts Carol Burnett of Columbus; Pam (Carson) Trent of Greensburg and April (Bob) McCreary of Batesville.

She was preceded in death by her father, John Cornett, and her maternal grandfather Wilbur Myers.

Mrs. Homola was a 1997 graduate of South Ripley High School. She received her BS degree in Special Education and English from IU Northwest, and received her Masters Degree from Ball State University in Special Education Administration with an emphasis on applied behavior anaylsis. Jenna had formerly taught in the South Ripley school system and was currently employed with the Madison Area Special and Southwestern (Hanover) Schools.

Jenna was a member of the Holton Christian Church and Delta Rho Tri-Kappa. Her wishes were to be cremated and a celebration of her life was held on Saturday, September 17 at the Holton Christian Church with Bro. Bob McCreary officiating. Memorials may be given to Jenna and Nathan's sons or to the Holton Christian Church in care of the Stratton-Karsteter Funeral Home in Versailles.