Jennifer Louise (Jenny) Struhs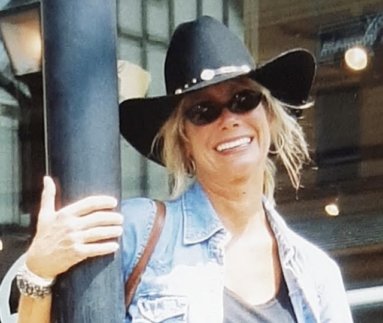 Jennifer Louise (Jenny) Struhs, age 65, of Bedford, Wyoming, passed away on January 14, 2022. Jenny was born on January 29, 1956, in Indianapolis, Indiana, to William (Bill) and Louise Castner. She graduated from Westfield High School (Westfield, Indiana) where she enjoyed her years as a cheerleader. She went on to attend Hanover College in Indiana. She married Mark Struhs on February 6, 1988. They spent their 34 years together raising a family in Southlake, Texas; Chicago, Illinois; and her favorite home among the mountains of Wyoming.

Jenny enjoyed many friendships everywhere she lived and in the numerous cities and countries they traveled throughout their years together. She was known by all for her sweet, kind, caring nature, and her gift for listening and lending support to anyone in need. A person of style, Jenny had a passion and eye for interior and floral design. She loved to read; she and Mark often read to each other. She gravitated to the beauty found in nature and was an avid hiker among the mountain ranges of Wyoming, never happier than when in the Tetons. She fell in love with horses in childhood, a love that continued throughout her life. Jenny was devoted to her family and was nourished by her deep faith.

Jenny was predeceased by her beloved parents, nephew, Stephen W. Castner, and niece, Tiffany Struhs. She is survived by her husband and their four children: Brittany Bailey and Christopher Struhs, Dallas, Texas; Matt Struhs (April), Key Largo, Florida; Stephanie Wibom (Patrik), Dallas; five grandchildren: Ethan, Kaden, Elsa, Emilia, and Siena; her brother Stephen Castner and his wife Kay of Cedarburg, Wisconsin. She loved and was loved by her numerous in-laws, niece, and nephews.

There will be a private family gathering to honor Jenny in Dallas, followed at a future date by a celebration of her life in her beloved Star Valley, Wyoming, and a graveside memorial in Holton, Indiana. In lieu of flowers, the family requests donations be directed to NAMI (National Alliance on Mental Illness) or Feeding America.