Jerry L. Caplinger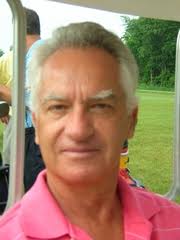 Jerry L. Caplinger, age 78, passed away peacefully on Thursday, July 29, 2021 with his family by his side at Our Hospice In-patient facility in Columbus, IN. Diagnosed with glioblastoma, he courageously battled the terminal illness for over a year. He was born September 30, 1942, to Earl and Inie (Jolly) Caplinger in Milan, IN, where he spent his childhood. Graduating from Milan High School in 1960, he went on to pursue a BS in Business at Indiana State University.

A loving husband, devoted father, and a caring and fun-loving grandfather, Jerry had many passions alongside spending time with family and friends. He was not one to sit idly and allow a moment of life to pass him by. Jerry was a championship-level amateur golfer and the Indiana golfing community mourns the loss of one of their stand-out players. A member of Hillcrest Country Club in Batesville, he was a 7 time club champion. He participated in many mid-amateur tournaments across the country, achieving a top ten status at one time. They traveled extensively through the decades following his golf career. When Jerry wasn't golfing he was enjoying the outdoors on his tractor or mowing the grass on warm sunny days.

Jerry was also a self-made businessman, establishing and operating LaCap Container Company for over 40 years: made possible by his most loyal, long-term employees to include: Pat Huesman, Roy Knopp, Derrick Norris and Roger Caplinger. Additionally, since 2003, he was an owner of Wellman Furnaces, Inc. where he had taken over management responsibility.
Jerry is survived by his wife of 53 years, Deveta J. Caplinger; his brother, Roger Caplinger (Linda) of Milan, IN; his sister, Judy Delap (Ronnie) of Milan, IN; his children, Shelly Caplinger of Bloomington, IN; Kevin Caplinger of Shelbyville, IN; Erica Caplinger of Indiananpolis; his grandchildren, Jason Cherry of Chicago, IL; Caroline Cherry of Bloomington, IN; as well as 7 nieces and nephews.

A gathering of friends will be 10:00 am to 2:00pm on Saturday, August 14, 2021 at Glenn E. George & Son Funeral Home, 437 Amos Road, Shelbyville. Private burial will be in Craven Cemetery in Milan, at a later time. Family and friends are invited to share condolences at glennegeorgeandson.com.