Jimmy H. Bowling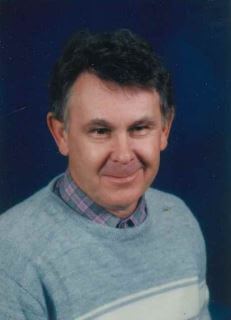 Jimmy H. Bowling, age 82 of Osgood, passed early Sunday November 21, 2021. He was born on February 21, 1939 in Clinton County, Tennessee, the son of the late Howard and Rubye (Gilliman) Bowling.

He had attended Napoleon High School. Upon finishing school, he entered the United States Military where he proudly served for 6 years. His career was centered around transportation and manufacturing. He had driven a semi on and off for over 50 years. When he was home, he enjoyed working outdoors on his farm. Jimmy was a former leader in the Boy Scouts, former Jackson Township Trustee, and proud NRA member. He loved freedom, traveling, and experiencing everything our country has to offer.

He will be deeply missed by children; Ron (Brandi) of Greensburg, Don (Dina) of Greensburg, and Cassandra (Rob) Dick of Lawrenceburg, grandchildren; Taylor, Mason, Ethan, Kyla, Caleb, Tahila, and Shaelyn, great grandchildren Talon and Zyra, siblings; Kenneth Sr., Margaret Anne Schmidt, and Eleanor Jean Connolly, and significant other Florence "Windy" Alexander. He was preceded in death by his parents and brother Edwin Terry Bowling.

Visitation will be held on Saturday November 27, 2021 from 10 a.m. -12 p.m. at Neal's Funeral Home in Osgood. Funeral services will be held at 12 p.m. also at Neal's. Burial will follow at Union Flat Rock Baptist Church. Online condolences may be placed at Nealsfuneralhome.net.