Jimmy Wayne Platt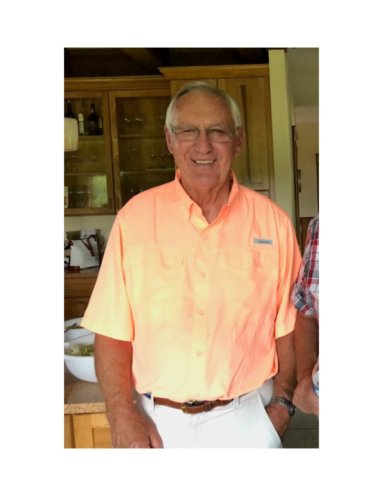 On Friday, February 12, Jimmy Wayne Platt, loving husband and father of three passed away at the age of 80. Jimmy was born in Milan, IN on August 17, 1940 to Milton Lee and Evelyn (Greenham) Platt. He graduated from Moores Hill High School and then received a bachelor's degree from Ball State and a Master and Specialist Degree from Indiana Universtiy. For many summers early in his career, he was a heavy equipment operator. On August 15, 1966, he married Joan Stute. They raised three daughters, J. Taryn (William) Saylor, Tracy Lynn and Molly Ann (Jeff) grandson Jacob Dahmen.

Jimmy was a respected lifelong educator. He spent much of his career with the Community Schools of Frankfort. He was a science teacher, assistant principal and principal and was the first principal at the current Frankfort Middle School. He was a member of the Rotary Club and a longtime member of the Moose. His true passions included hunting, fishing and attending bluegrass festivals. For over 20 years, he spent winters in the Florida Keys enjoying happy hours with friends, tarpon fishing, live music and dancing. He loved socializing and was always up for a party.

Jimmy was preceded in death by his parents and two brothers, Greg and Doug.

A celebration of life will be on Saturday, April 17, 2021 from 5:00 p.m. – 9:00 p.m. at Arborwood, Frankfort, IN. In lieu of flowers, the family is developing a Middle School scholarship plan honoring Jim. Online condolences may be directed to www.gendafuneralhome.com.