John David Burton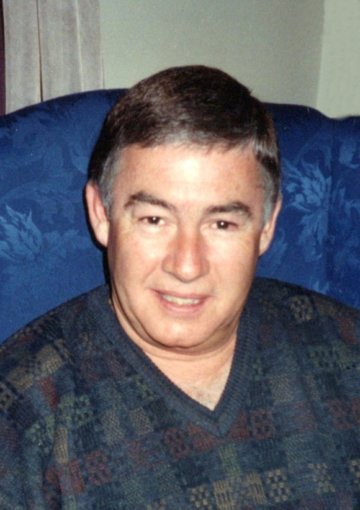 John David Burton, 73, of North Vernon, passed away at his home on Thursday, February 18, 2021, after a battle with cancer. He was born Nov. 16, 1947 in Middletown, Ohio. His parents were the late Adah Burton Byard (1/16/22-5/18/94) and Woodrow Burton Sr. (1/16/18-9/3/64).

John enjoyed his life in Jennings Co. where he would often tell stories of growing up in Brewersville with his siblings, Woodrom (Nancy) Burton Jr. (6/16/43-5/27/10), Clay (Nancy) Burton and Shirley (Von) Branson. He went to grade school in Brewersville and graduated high school from North Vernon in 1966.

His two children, David (Christi) Burton and Julie (Jeff) Vance were a great pride to him. He loved spending time with them, cooking beans over a fire, cleaning up his truck, and just hanging out. His grandchildren, Dylan (Emma Estes) Burton, Damon Burton, and Karlie Reynolds were a shining part of his life.

He met, then married, Sara Sue Shelton in 1944 and she survives. They met at Muscatatuck State Hospital where they both worked. John worked at the State School for 35 years and retired in 2003 as groundskeeper supervisor. They enjoyed many trips to The Great Smokey Mountains, where they would always look for bears and pottery. One of the best trips they took was to Mount Rushmore where they got to go to Sturgis and see all the motorcycles.

His stepchildren, Melinda (David) Swinney and Kimberly (Gregory) Evans got to spend a lot of time with John as he cooked hogs for them when they opened a restaurant. Their children, Matthew (Bridget) Swinney, Samantha (Nathan Collis) Swinney, Rebecca (Jarrod) Westerfield, Michael (Evelyn) Evans, Mitchell Vance, and Blaine (Jenn) Evans all got the wisdom of how to hunt mushrooms and eat them from Grandpa John.

Retirement years brought great grandkids, Sara Swinney, Zachary Swinney, Jamieson Swinney, John Westerfield, AnnaLeah Westerfield, Camille Evans (12/5/12-10/8/15), Maddox Evans, Alex Medina, Tracy Medina and Lianelys Medina. He enjoyed catching their kisses and giving them walking sticks that he had made.

He was preceded in death by his parents, brother, Woodrow Burton Jr., and his great granddaughter. He is survived by multiple nieces and nephews.

Visitation will be held on Wednesday, February 24, 2021 from 4 p.m. to 8 p.m. at Dove-Sharp & Rudical Funeral Home in North Vernon, Indiana. Funeral service will be Thursday, February 25, 2021 at 11 a.m. at the funeral home and burial at Vernon Cemetery in Vernon, Indiana.

Memorials may be made through the funeral home to Our Hospice of Jennings County.