John "Pink"Lloyd Peetz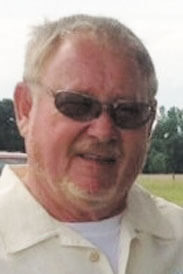 The town of Napoleon lost an icon Saturday evening. John Lloyd Peetz age 73, known to all simply as "Pink", suddenly passed away at his home. Pink was born on June 17, 1949 the son of the late James and Ethel (Crowell) Peetz in Batesville, Indiana.

To say Pink enjoyed life would be an understatement. He loved his community and the people of it, he was never one to shy away and was very comfortable in the person he was. Pink graduated from Jac-Cen-Del High School in 1967. Upon completion of school he entered the workforce spending sometime with the Napoleon Stone Quarry and Delta. However, he began a career at Schuler Products, which spans for over 50 years. He started at the bottom and worked his way up, eventually becoming owner with George Schuler's death. Pink grew that business by honesty, hard work, and of course friendships.

He never ventured from his roots, he bought his home place at the age of 17 and lived here for the remainder of his life. He raised his family here. When he entered the room his presence was known, his friendship and character will be cherished by those who were able to know him. He was a giving person and enjoyed being able to help others.

Pink was a member of the Sons of the American Legion, Eagles, and Ripley County Abate.

He will be dearly missed by son Brock (Shannon) Peetz, daughter Tracy (Jamie) Bradley, significant other Angie Clark, sisters Charlotte Vanover and Susie (Rocky) White, mother of his children Darinda Peetz, grandchildren; Jake (Liz) Ronsheim, Skylar (Maggie) Peetz, Trevor Adkins, Adrian Peetz, Drake Peetz, Damon Hughes, Bailey Hughes, Reis Bradley, Garret Bradley, Luke (Elizabeth) Gentry, Max Gentry, and Chelsea Gentry, great grandchild Margo. He was preceded in death by his parents, brothers Milt Peetz, Bob Peetz, Tom Peetz, Jerry Peetz, and Dan Brunner, sister Debbie Sloan, and Morgan Gentry.

Visitation will be held on Wednesday November 2, 2022 from 2-7 pm. at Neal's Funeral Home in Osgood. Funeral services will be held on Thursday November 3, 2022 at 11 am., also at the funeral home, doors will open at 9 am.

To send flowers to the family or plant a tree in memory of John "Pink" Lloyd Peetz, please visit the funeral home's floral store.