John W. Strubbe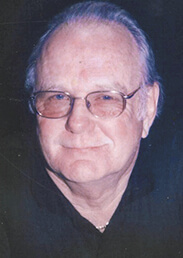 John W. Strubbe, age 77 of Versailles took his final flight Tuesday January 31, 2023. John was born in Milan, Indiana on May 17, 1945 the son of the late William and Helen (Hughes) Strubbe.

John was a graduate of Versailles High School Class of 1963. In 1965 he joined the military reserves. Early on at the age of 12 or 13, a little lady down the road had garnered his attention, and as time would pass his courage to ask her out grew. He finally took Evelyn Demaree out for a drive, the ride would last for nearly 60 years. They were united in marriage on June 24, 1967.

Life would see another change, John was called to active duty in December of 1967. He became active and proudly served in the United States Air Force. This is where his love for airplanes grew. He continued his education in airplane mechanics. Upon his discharge from service, he continued with airplanes. He spent several years working for Omni Airlines and then Fed Ex Air, before retiring in 2016.

He was a member of the Versailles Baptist Church and Versailles American Legion Post 173. He and Evelyn were made honorary members of the Ripley County Humane Society. John and Evelyn had owned and operated the Sears store in Versailles for over 15 years.

He will be missed by wife Evelyn, sister-in-law Carol Evans, and several dear friends. He was preceded in death by his parents and brother Fred.

Visitation was held on Monday February 6, 2023 from 10:30 am- 12 pm., at Neal's Funeral Home in Osgood. Funeral services were held at 12 pm., also at the funeral home. Full Military Honors was provided by the Versailles American Legion along with burial at Cliff Hill Cemetery. Memorials can be given to the Legion or Ripley County Humane Society in care of the funeral home. Online condolences can be placed at Nealsfuneralhome.net

To send flowers to the family or plant a tree in memory of John W Strubbe, please visit our floral store.