Johnny Randall Daugherty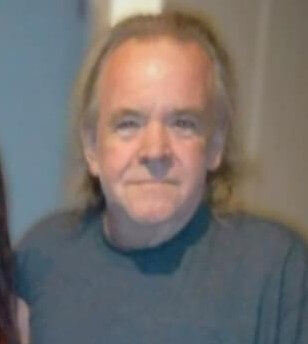 Mr. Johnny Randall Daugherty, age 62, of Madison, Indiana, entered this life on February 18, 1959 in Hazard, Kentucky. He was the son of the late David Leon and Geraldine Bailey Daugherty. He graduated from Quarter Tech in Cincinnati and was a certified diesel mechanic. He lived at Lake Geneva in Switzerland County for many years and most recently moved to Madison. He was a member of the Church of God in East Enterprise and had attended Switzerland County Community Church and the West Fork Baptist Church. He enjoyed fishing, horses, hunting, going junking and scraping cars. Johnny died on Sunday, March 21, 2021, at 12:40 a.m. at the Mercy West Hospital in Cincinnati, Ohio.

Johnny will be missed by his loving wife of 16 years, Crystal Ann Terry Daugherty of Madison, Indiana; his daughters, Charlotte Meisberger and her husband, Artie of Vevay, Indiana, Geraldine Daugherty Redding and her companion, Charlie of Lawrenceburg, Indiana; his grandchildren, Kaitlyn, Arthur, Johnny Randall, Julie Ruth, Abigail, Leon, and Tyler; his great grandchildren, Jabriel and Jayleagh; his step great grandchildren, Michael, Cameron, and Mason; Annabelle and Sherry whom he considered his grandchildren; his brother, Calvin Daugherty and his wife, April of Madison, Indiana; his sisters, Patsy Freisheim of Madison, Indiana, Barbara Douglas and her husband, Roy of McCreary County, Kentucky; several nieces, nephews and other relatives. He was preceded in death by his father, David Leon Daugherty, his mother, Geraldine Bailey Daugherty,and his brothers, Daniel Daugherty and Billy Daugherty.

Funeral services were conducted Saturday, March 27, 2021, at 3:00 pm, by Pastor Lonnie Bontrager at the West Fork Baptist Church, 10468 S. County Road 450 West in Ripley County, Indiana. Interment followed in the Daugherty Family Farm Cemetery near Madison, Indiana.

Friends visited Saturday from 1:00 p.m. – 3:00 p.m. at the West Fork Baptist Church, 10468 S. County Road 450 West in Ripley County, Indiana.
Memorial contributions may be made to the Johnny Daugherty Remembrance Fund. Cards are available at the Morgan & Nay Funeral Centres of Madison and Hanover. Online condolences, remembrances and memorials can be left at www.morgan-nay.com