Jonathan Mark Owens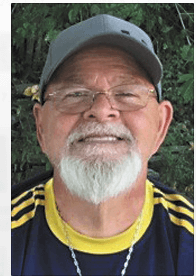 Jonathan Mark Owens, age 64 of Osgood passed away at Margaret Mary Hospital on Saturday February 19, 2022. He was born on May 18, 1957 the son of the late John and Kathryn (Groves) Owens.

Mark has lived in the Osgood community his entire life. He was a graduate of Jac-Cen-Del High School Class of 1975. Mark entered the work force upon graduation, working at US Shoe Factory for several years, then finishing out and retiring from STI Industries in Greensburg. Mark would meet a young lady named Carol Asche from Delaware in the mid 70's. They were united in marriage on July 30, 1977.

Mark enjoyed swapping and trading. He had been going to the family booth at Friendship Shoot for several years. He owned and operated J&M Flea Market in Osgood, alongside his son Jeremy. He was active and moving all the time. Mark was a passionate Bengals and Reds fan. He had helped coach his kids in baseball for years, and loved cheering them on.
He will be deeply missed by wife Carol, sons; Johnny, Josh (Jessica), and Jeremy (Jessica), brother Mike, sister Mary Levi, along with 9 grandchildren. He was preceded in death by his parents, brother Rodney, and brother-in-law Chuck Levi.

Private services and burial will take place at Greendale Cemetery. Online condolences may be placed at Nealsfuneralhome.net.