Joretta Grass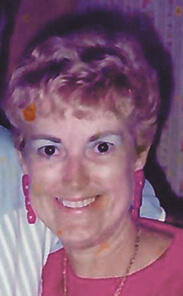 Joretta Grass, 86 of Nineveh, Indiana passed away July 28, 2023 at her residence. She was born July 18, 1937 in Evansville, Indiana. She was the daughter of Jack Bagley and Imon (Russell) Webb.
She is survived by her daughter, Traci Grass of Nineveh, Indiana, son, Mark R. (Rita) Crosby of Lebanon, Ohio, grandchildren, Joshua Crosby, Alex (Jennifer) Crosby, and Chloe Grass, great-grandchildren, Cam Crosby, Connor Crosby, Bentley Crosby, Maverick Crosby, Annica Burton, Gunnar Burton, Stryker Burton, and Zion Elliott, and granddaughter–in-law, Chevon Burton.
She was preceded in death by her parents, and grandson, Derek Todd Burton.
Joretta was a member of the Red Hat Society. She volunteered for the USO and Kiwanis Clubs. She was a school teacher for 39 years and retired in 1999 from East Side Elementary School in Edinburgh, Indiana.
She enjoyed shopping, spending time with her family, dancing, shopping for the Giving Tree, and traveling.
There will be visitation at the Eskew-Eaton Funeral Home in Edinburgh, Indiana to celebrate her life from 5:00 until 7:00 PM on Thursday, August 10, 2023. A private graveside service will be conducted at a later date.