Jossie Lee (Fryer) Johnson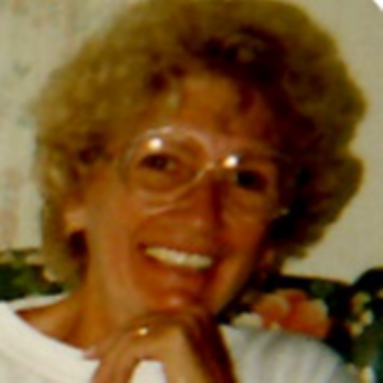 Jossie Lee (Fryer) Johnson 83 of Osgood, IN passed away Tuesday June 21, 2022. She was born January 6, 1939 in Dearborn County, Indiana to Edward Clarence Fryer and Celie Jane (Nolan) Fryer. She married Robert N. "Bob" Johnson on July 28, 1984 in Osgood, IN, he survives.

Together they enjoyed taking care of their dogs, going to yard-sales, flea-markets, casinos, eating out and most of all spending time with family. She along with her husband Bob owned and operated Johnson Complete Glass Service in Napoleon, IN for 30 years. She previously had worked at James Rivers in Greensburg and worked at Kirschner's Shoe Store in Milan through High School. Jossie was a cheerleader in high school, she graduated from Napoleon High School in 1957. She will be remembered for her involvement in teaching her children and grandchildren crafts like, flower arrangements, stained-glass, picture framing, ceramics and cooking.

Jossie would love for all of us to celebrate her life with laughter, songs, along with sharing memories. She had a good life and a wonderful family.

Survivors include one brother Jim (Linda) Fryer of Milan; one son Curtis Sturgeon of Cross Plains, IN; three daughters, Brenda (Bill) Zenor of Edinburgh, IN, Bridget Guard of Cross Plains, IN and Benita Wroblewski of Greensburg, IN, one stepson Mark (Amy) Johnson; one stepdaughter Barb (Steve) Kennedy. Eleven Grandchildren, Stacy (Craig) Eaglin; Justin (Heather) Sturgeon; Brandy (Brent) Miller; Leah (Tony) Jones; Jared (Taylor) Patrick; Mary Beth (Josh) Meyer; Matthew (Amanda) Krall; Megan (Travis) Hackman; Mitchel (Jessilyn) Krall; Marissa Wroblewski; Bret Wroblewski; 2 Step Granddaughters Amanda (Rory) Solomon and Mikinsey (Ryan) Klene. Twenty Seven Great Grandchildren and several step-grandchildren. She is proceeded in death by her parents, eight sisters and one brother.

Donations can be made to the Ripley County Humane Society 1202 West County Road 150 North Osgood, IN 47037 or at www.rchumane.com.

A celebration of life service will take place on Sunday July 3, 2022 at 2:00 PM at a family residence. Those wishing to attend, please R.S.V.P at scott@swartzmortuary.com for location and directions. Swartz Family Community Mortuary and Memorial Center 300 South U.S. 31 (Morton Street) in Franklin, IN is handling the arrangements. Online condolences may be sent to the family at www.swartzmortuary.com. Information 317-738-0202.