Joyce Marie Roth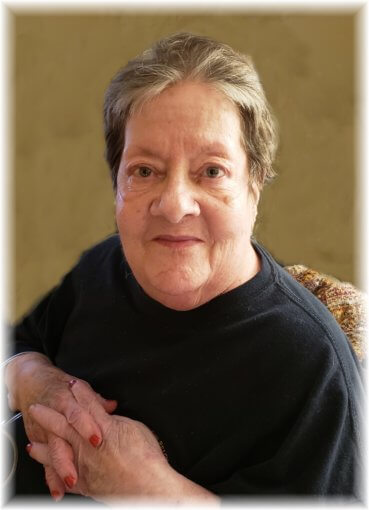 Joyce Marie Roth, 78, of Batesville, passed away March 10, 2022 at St. Andrews Health Campus in Batesville. She was born August 27, 1943 in Cincinnati to Robert "Skip" and Sylvia (Ginter) Goldkiller. Joyce went on to marry her husband, Ronald Roth, on February 17, 1963 and he preceded her in death.

Joyce was an avid reader who enjoyed crossword puzzles and Tootsie Pops. She loved to watch Jeopardy and always impressed her family by knowing all the answers. She could often be found spending time with her family, but appreciated her times of solitude as well.

She is survived by her children, Rhonda Munson (Tom), Renee Holt (Randy), Ronald Roth (Samantha), and Robyn Laker (Aaron); son-in-law, Keith Skirvin; grandchildren, Bryan and Alex Skirvin, Amanda, Claire (Derik Dickman), and Patrick Holt (Destiny Davidson), Caleb, Hayley, and Evan Roth, Dakota and Sean Laker; great grandchildren, Brody James Skirvin, Anakin Joseph Villarreal, Evelynn Renee Rose Dickman, Landon James Dickman, Myra Ann Borne, Cassius Dean Probst, and Autumn Marie Laker; and several nieces and nephews. Joyce was preceded in death by her husband, parents and her twin sister, Judy Kunkemoeller.

Visitation will be held Tuesday, March 15, 2022 from 4:00 PM to 7:00 PM with a funeral service officiated by Pastor Tom Holt beginning at 10:00 AM on Wednesday, March 16, 2022 all at Meyers Funeral Home in Batesville. Burial will follow at 1:00 PM at Crown Hill Memorial Park in Cincinnati, Ohio. Memorials can be given to Red Wolf Sanctuary by bringing to the services or mailing to Red Wolf Sanctuary, P.O. Box 202, Rising Sun, IN. 47040. Meyers Funeral Homes have been entrusted with arrangements.