Joyce (Peak) Taylor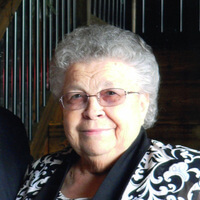 Mrs. Joyce (Peak) Taylor, age 82, of Versailles, Indiana entered this life on March 20, 1939 in Milan, Indiana on the Dixon Farm. She was the loving daughter of the late Raymond Jesse and Irene Elizabeth Burnett Peak. She was a life-long resident of Ripley County and graduated from Versailles High School in 1957. On May 6, 1961, she was united in marriage to Standley Taylor in Versailles, Indiana at the Pilgrim Holiness Church. This happy union of 60 years was blessed with two sons, Ken and Mark. She worked for REMC for four years as an administrative assistant. She then began a career in education system and worked as the head cook at South Ripley High School for 16 years and at Milan Elementary School for 11 years as a permanent substitute teacher; and dearly loved working with the children. She last worked for the Southeastern Career Center in Versailles retiring in 2019. Joyce was a faithful member of Versailles Wesleyan Church since 1952, and was District Vice President for Wesleyan Women's International for 25 years, and a children's leader for over 30 years. She then worshiped at the Versailles Baptist Church for two years and was a current member of the North Vernon Church of the Nazarene where she taught Sunday school and gave the missions lesson. On September 13, 2020 Joyce received the Distinguished Service Award from the North Vernon Church of the Nazarene "In Recognition of her many years of faithful service to the Church of the Nazarene, in grateful appreciation of her dedication, sacrifice and service". She was also a member of Ripley County Harmonettes for many years and loved to sing. She enjoyed cooking, baking, feeding others, traveling, and spending time with her grandchildren and great grandchildren. But she had such a passion to volunteer and help others; she gave and gave of herself and her time. Some of her volunteer projects that were closest to her heart and her missions was the Shepherd Community Center in Indianapolis helping low income and homeless families and the Brainerd Indian School in Hot Springs, South Dakota. Her family will remember most one of her favorites was a Carmel Macchiato from Star Bucks that had to have been stirred. Joyce will be greatly missed by her husband, sons, grandchildren, great grandchildren and her community of faith and service. She was anxiously awaiting the birth of another great grandson. Joyce died suddenly on Friday, October 29, 2021, at 12:17 p.m. during a heart procedure at the Christ Hospital in Cincinnati, Ohio.

Joyce will be missed by her heartbroken husband of 60 years, Standley Taylor of Versailles, Indiana; her devoted sons, Ken Taylor and his wife Andrea of Winter Haven, Florida, Mark Taylor and his wife Lisa of Milan, Indiana; her loving grandchildren, Amber Taylor, Bridgitte Taylor Price (Garret), Brianne Taylor (Amos); her adoring great grandchildren, Solomon Taylor and Berkley Price; her step grandchildren, Suzanne Brown, Lakin Covey, Blake Davis, Carson Fisk and Trey Morrison; her step great grandchildren, Alexa, Adrina, Blaine, Jameson, Jerilyn, and Hadley; her special niece, Marsha Bowker and her husband, Jim; her special great niece, Staci Gilpin Trapp and her husband, Matt; her special great nephew, Bryan Gilpin and his wife, Lisa; her brothers in law and sisters in law, Dave Taylor and his wife, Cheryl of Lexington, Indiana, Donna Mahoney and her husband, Rev. Wayne Mahoney of Milton, Kentucky, Kathy Henry of Madison, Indiana, Tim Schermer and his wife, Deanna of Milton, Kentucky, Gary Schermer and his wife Jeanne of Bloomington, Indiana; her very close and special neighbors, Dennis and Lisa Sanders of Versailles, Indiana; her close cousins who were like her daughters, Linda Daubenspeck and Karen Harden Todd; other nieces, nephews and numerous other relatives. She was preceded in death by her father, Raymond Jesse Peak, died March 18, 2000, her mother, Irene Elizabeth Burnett Peak, died May 13, 1951, her sister and her brother in law, Janice Irene Peak Gilpin, died February 15, 2021 and her husband, Marvin, died December 7, 2007, her aunt who became her guardian after her mother died, Lilly Almira Burnett Dixon, died February 2, 2010, her very special cousins whom she cared for and were like her brothers, Jim Lotshaw, died May 6, 2016 and Dale Lotshaw, died November 16, 2013, her father in law and her mothers in law, Rev Henry F. Taylor, died July 29, 2007 and Helen Eades Taylor died January 11, 1963 and Opal Lucille Schermer Taylor, died January 1, 2002, her sister in law and her brother in law, Barbara Jean Schermer, died September 20, 2004 and Howard Henry, died September 27, 2021.

Remembrance of a life of service will be conducted Saturday, November 6, 2021, at 11:00 a.m., by Linda Daubenspeck, Pastor Caleb Reynolds, Pastor James Terry at the Morgan & Nay Funeral Centre, 325 Demaree Drive in Madison, Indiana. Interment will follow in the Cliff Hill Cemetery in Versailles, Indiana. Friends may visit Friday from 4:00 p.m. – 8:00 p.m. and Saturday from 10:00 a.m. until the time of service at the Morgan & Nay Funeral Centre, 325 Demaree Drive in Madison, Indiana. Memorial contributions may be made to the Shepherd Community Center, 4107 E. Washington Street in Indianapolis, Indiana. Cards are available at the Morgan & Nay Funeral Centres of Madison and Hanover. Online condolences, remembrances and memorials can be left at www.morgan-nay.com.