Judy Schebler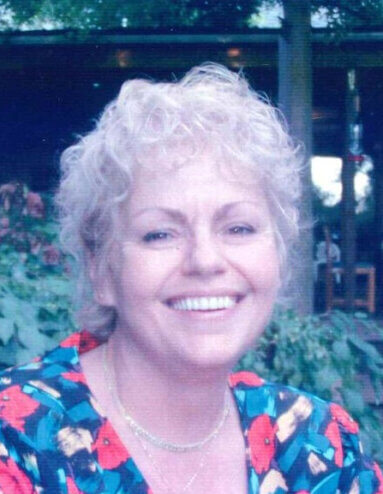 Judy Schebler, age 70, of Osgood, IN passed away on Sunday,June 5 at her home, while surrounded by her family. Judy was born in Milan, IN on November 30, 1951, the daughter of the late William and Roberta (Ake) Hopkins.

Judy grew up in the Milan community along with her sisters. She was a graduate of Milan High School, Class of 1970. She entered the workforce after school. Judy's career spanned for over 30 years working as the 911 Coordinator for Ripley County, until she retired in 2017. When she began, directions to the scene were given with landmarks and various symbols. She was instrumental in implementing the precision and accuracy of Ripley County's 911 operations as seen today.

While bowling with friends, Roger and Jan Truitt, in 1991, she was encouraged to go on a blind date. Jan forced Kevin Schebler to give Judy a call, and well, the rest is history. They met on a blind date at the Hanging Tree Restaurant in the fall of 1991 and were married the following year on September 26, 1992. They have spent the last 31 years together, with most being spent at their cabin outside of Osgood.

Her family is everything to her; they all cherished spending time together. She always loved having all of her family and friends join her at their home. "Thanksmas" was always a very special time for her. Family trips to Gatlinburg are precious memories for all. Judy enjoyed reading Stephen King novels, sitting on the back porch, fishing, trips to the casino, and working on crafts. Kevin and Judy formed "TheCraftyBuddies" on Etsymaking and finishing various wood projects together. It was a must to have a clean home, to take the time to enjoy coffee in the morning, and a glass of wine at night.

She will be deeply missed by her husband Kevin, daughters Lisa (David) Baugh of Versailles, IN and Jessica (Ryan) Gast of Hebron, KY, sons Jason (Crystal) Schebler of Sunman, IN and Chad (Nichole) Ratliff of Madison, IN, sister Debbie (George) Patton of Moores Hill, IN, brother-in-law David Peasley of Torrington, CT, along with 12 grandchildren and 1 great grandchild. She was preceded in death by her parents and sisters, Brenda Petro and Ginger Peasley.

Visitation will be held on Thursday June 9, 2022 from 4-7 pm. at Neal's Funeral Home in Osgood. Funeral services will be held on Friday June 10, 2022 at 10:30 am, with doors opening at 9 am. Following the funeral services, lunch will be provided at the Pollards Banquet Hall. Memorials can be given to National Pancreatic Cancer Foundation in care of the funeral home. Online condolences can be placed at Nealsfuneralhome.net.